At least eight people were injured during an annual running of the bulls event that went awry in Huancavelica in Peru's Cusco province on Saturday.
Participants and onlookers ran for cover as an angry bull charged at crowds and into the adjacent food stands.
People tried to assist the injured as people were tossed into the air and against nearby vehicles.
The event, where bulls are released into an open field, is part of a four-day religious festival held between 30 December and 2 Januar.
The bullfighting industry organises about 540 bullfights a year in Peru, mostly in the departments of Cajamarca, Lima, and Ancash.
This figure is more than any other country in Latin America.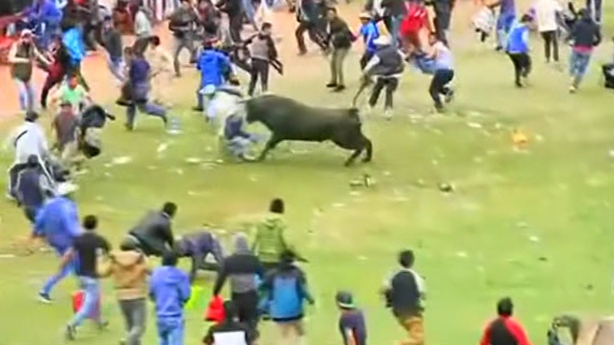 At least 8 people were injured when the annual bull running festival in Huancavelica, Cusco, Peru went badly wrong https://t.co/CGNf33Gqc8

— RTÉ News (@rtenews) January 5, 2016