Sweden has introduced identity checks for people arriving in the country from Denmark in a bid to ease refugee flow.
The introduction of border checks reverses an open border policy which had been in place since the 1950s and has been criticised by humanitarian groups.
Denmark has also imposed temporary identity checks on its border with Germany following the move by Sweden in a double blow to Europe's struggling Schengen area.
Denmark's prime minister said Sweden's move gave his country no option but to impose its own border controls and he appealed to the European Union to take "collective decisions" to better protect its external borders against the tide of migrants.
Sweden, with a population of 9.8 million, took 160,000 asylum seekers in 2015, a higher number of refugees per capita than any other country in the European Union.
However after a peak of 10,500 asylum seekers during the week ending 15 November, the number fell to about 3,500 a week by mid-December, according to the Migration Agency.
In a bid to stem the flow of migrants, Sweden reinstated border controls on 12 November, and two weeks later announced a drastic tightening of its asylum policy.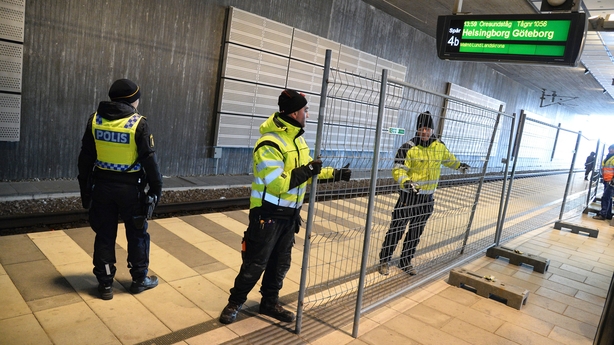 Meanwhile a leading Swedish official has said the country could accept a greater number of migrants if they were distributed more evenly across the country.
"There are 40 to 50 municipalities that are facing a crisis, but the other 200 to 220 municipalities say they can do more," Per-Arne Andersson, Head of the Swedish Association of Local and Municipal Governments, told Swedish radio.
Meanwhile, a senior official in the Swedish prime minister's office for refugee and labour issues, said the key issue is accommodation.
"We need for people to be able to find their own housing, using their relatives, and we also need more refugee housing facilities," he told Swedish radio.
The UN refugee agency and the International Organization for Migration (IOM) have said more than one million migrants and refugees reached Europe in 2015.
Most were refugees fleeing war and violence in Syria, Afghanistan and Iraq.