An investigation is under way into the cause of a massive fire at a skyscraper in Dubai yesterday.
Smoke continued to rise from the Address Downtown Hotel today following a dramatic blaze last night.
The fire engulfed one side of the 63-storey building but there were only minor injuries reported.
It happened just a short distance from where crowds had gathered for a New Year's fireworks display.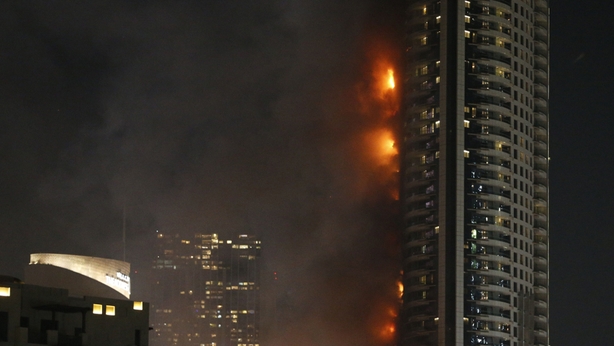 New Year's celebrations went ahead despite the fire.
Irish jazz singer Anita Williams was performing inside the hotel at the time.