Taoiseach Enda Kenny has visited Irish troops in the Golan Heights today where they are engaged in UN peacekeeping duties.
Mr Kenny said peacekeeping was at the centre of Irish foreign policy.
There are 131 members of the Irish Defence Forces in the Golan Heights where they monitor a ceasefire line, a task that has become much more challenging in recent years due to the Syrian civil war.
The area of separation between Israel and Syria is over 75km long and varies in width between 10km and 200 metres.
The current group arrived in September and is the the fifth Irish contingent to deploy with the United Nations Disengagement Observer Force since 2013.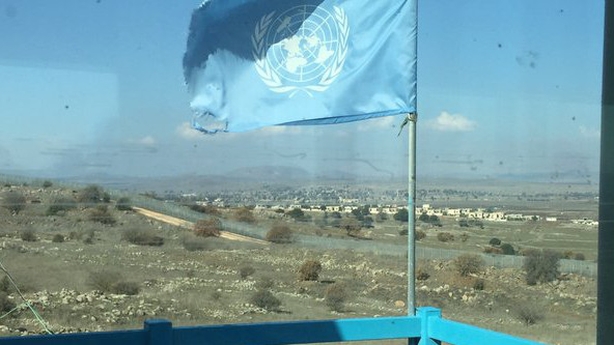 The forces also provide armed protection for UNDOF personnel and support observation posts on the line of separation.
Yesterday, Mr Kenny, who is being accompanied by the Minister for Defence Simon Coveney and Minister of State Paul Kehoe, visited the 51st Infantry Group deployed to south Lebanon.
He thanked them for their work in monitoring the blue line between Israel and Lebanon and their efforts in ensuring humanitarian access to the people living there.