A Garda Ombudsman investigation into allegations of serious wrongdoing within An Garda Síochana can now proceed after gardaí handed over a significant amount of material requested by GSOC, RTÉ's This Week programme has learned.
It follows a claim by Independent TD Mick Wallace in the Dáil earlier this month that the GSOC investigation had stalled, after gardaí had failed to produce key material required by the watchdog.
The investigation arose from a complaint by a garda whistle-blower.
It is understood that the material was delivered to GSOC a number of days after Deputy Wallace's comments in the Dáil.
He alleged that a GSOC investigator in the case had informed the garda whistle-blower's solicitor that gardaí were "refusing to cooperate and would not supply documents he [GSOC investigator] was looking for, or comply with his requests".
Deputy Wallace has named the whistle-blower in the Dáil as Garda Keith Harrison, who has alleged that he was victimised after raising issues of serious concern relating to another member of the force.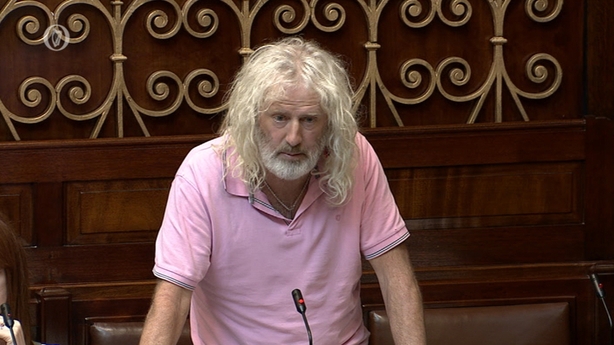 He was formerly based in the midlands but is now based in Donegal.
Garda Harrison initially made a complaint via the force's confidential recipient Judge Patrick McMahon, but had ended his involvement with that process after his solicitor raised questions over the integrity of that process.
He subsequently made a complaint under the Protected Disclosures Act 2014 via GSOC.
Several sources have now confirmed that the information which was being sought by GSOC has since been sent to the Ombudsman and that the investigation can proceed.
The case is closely tied into another complaint, made by a different garda whistle-blower, both of which are being investigated by GSOC.
They relate to very serious allegations of garda misconduct and an attempt to suppress subsequent complaints about this misconduct.
Meanwhile, a report in The Sunday Times says the High Court has instructed Garda Commissioner Nóirín O'Sullivan to drop an internal investigation into Garda Harrison as it had taken too long.
Garda Harrison took a judicial review against the process, in which he also alleged the inquiry was motivated by malice. This claim was denied by the Garda Commissioner.
Counsel for the State accepted the internal inquiry had taken too long and all costs were awarded to Garda Harrison.