Family and supporters of Ibrahim Halawa held a vigil outside the Egyptian Embassy at Clyde Road in Dublin to mark his 20th birthday and to highlight the fact that he has now been in an Egyptian prison without trial for over two years.
Mr Halawa is said to have endured "torture and inhumane treatment" while in detention at Wadi Natrun prison.
At the vigil, supporters lit candles on a birthday cake and tied a banner with 121 ribbons, one for each week he has spent in prison, to the fence in front of the embassy.
Ibrahim's sister Somaia Halawa said the family are very concerned for Ibrahim's well-being and she described the prison to which he has recently been transferred as one of the worst in Egypt.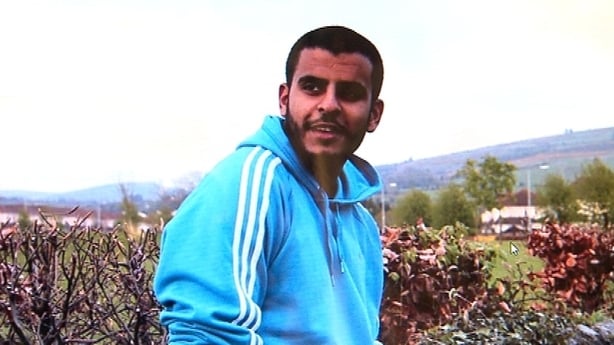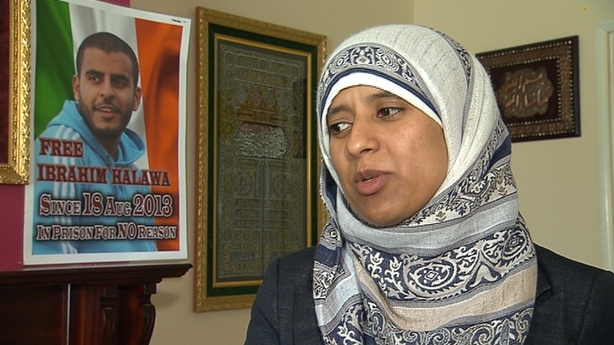 Somaia said the Government's method of engagement with the Egyptian authorities has not worked and she called for a change tactics.
The Dubliner was just 17-years-old when in August 2013 he was arrested by the Egyptian army as he took refuge in a Cairo mosque while Muslim Brotherhood protesters staged a "day of rage" outside.
Demonstrators took to the streets after their elected leader Mohamed Morsi was ousted from power in a military "coup".
It led to a crackdown ordered by army chief Abdel Fattah al-Sisi, now the country's president.
It is feared Mr Halawa, who was on a summer holiday in the Egyptian capital when violence flared, will face the death penalty when a mass trial of 494 alleged dissenters resumes on Tuesday.
The legal proceedings have been repeatedly delayed since 2013.
A motion calling on the Egyptian authorities to release Ibrahim Halawa is due to go before the European Parliament on Thursday.
It has the full support of all Irish MEPs. Speaking at today's vigil in Dublin, Sinn Féin MEP Lynne Boylan said she was optimistic it would be passed by the full parliament.
In a statement, the Department of Foreign Affairs said: "The Government is pursuing a firm, measured and sustained diplomatic effort on behalf of Ibrahim Halawa.
"The case has been raised with the Egyptian authorities at a very high level including by the Taoiseach with President al-Sisi.
"And while, ultimately, a decision to release Ibrahim Halawa can only be taken by the Egyptian authorities, the Government will avail of all opportunities to seek to progress the case."
A birthday card organised by human rights group Reprieve and signed by over 8,000 people was presented to the Egyptian embassy in London, although officials refused to accept it when it was delivered by hand last night.
According to Reprieve, the Egyptian government has sentenced nearly 600 people to death in the year, with most alleged crimes linked to political protest.