A fire at a psychiatric hospital in southern Russia killed 23 people, the country's emergencies ministry said today.
The hospital building which was made of wood was destroyed by the fire. 
The blaze broke out shortly before midnight local time yesterday at the hospital in the village of Alferovka, which is located in the region of Voronezh in the south of the country.
Twenty people were taken to hospital following the fire. The cause of the blaze is not yet clear.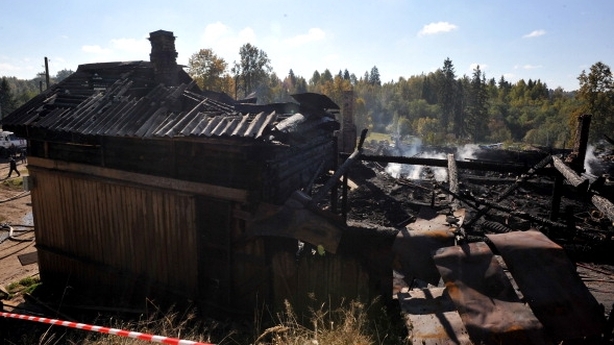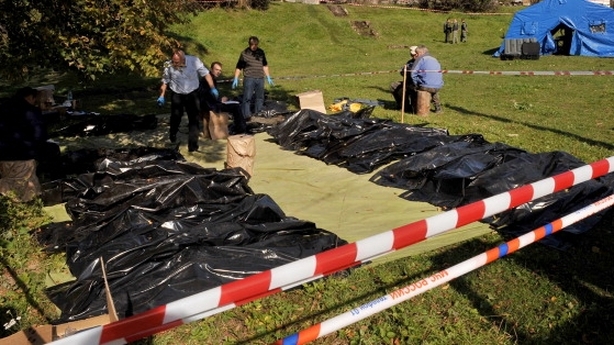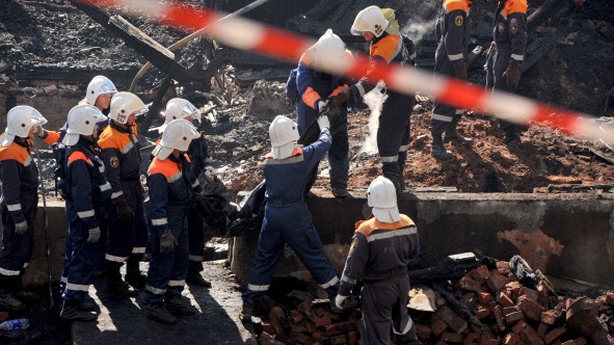 It took more than 440 firefighters and emergency workers, who arrived at the scene aboard approximately 80 vehicles, around three hours to bring the fire under control.
Police said they had begun an investigation into possible negligence and experts from Moscow would be brought in to help out.
              
"Investigators will look into every possible version of how the fire started and led to such tragic consequences," Russia's Investigative Committee said in a statement, saying it considered the incident a crime.
              
They said they did not know what had started the fire, which broke out late on Saturday at the clinic in the village of Alferovka, around 500km south of Moscow.
              
Seventy patients, some of them bed-bound or disabled, and four staff were in part of the building hit by the blaze.            
Lax fire safety standards and staff negligence have often been blamed for such episodes. In 2013, a fire killed 37 people in a psychiatric hospital in a provincial village north of Moscow, the second deadly blaze at such a facility that year alone.
The fire was the latest tragedy to hit a psychiatric institution in Russia, where outdated Soviet-era infrastructure is still in widespread use and managers often take a lax approach to fire safety.
A fire at a psychiatric hospital in northwest Russia in September 2013 left 37 people dead, while another blaze in April of the same year killed 38.
In 2009, 156 people were killed in a nightclub fire in the city of Perm, 1,200km east of Moscow in one of the deadliest accidents in Russia's modern history.