A large car bomb exploded near a hospital in the central Syrian city of Homs today, killing 15 people and wounding dozens, the provincial governor said.
Talal Barazi said the blast, which hit the neighbourhood of Al-Zahraa, where most residents belong to the same Alawite sect as President Bashar al-Assad,  killed 15 civilians and wounded at least 64.
A medical source in the city, who did not give his name because he was not authorised to speak to the press, gave the same death toll but said 100 people were wounded.
The attack comes just three days after hundreds of rebel fighters and civilians were evacuated from the city after a deal with Syria's regime.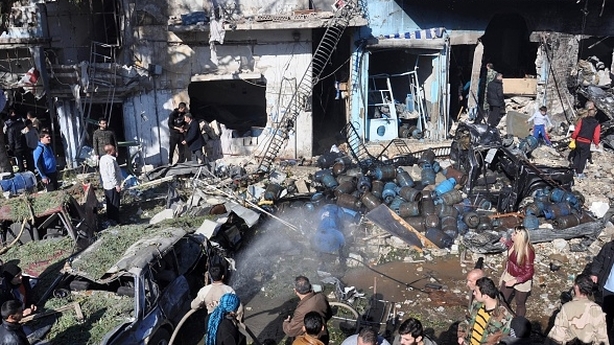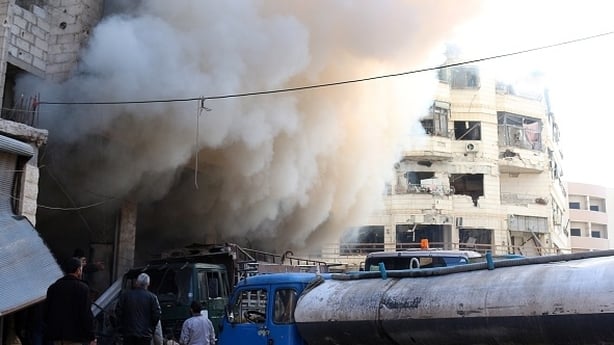 The deal, overseen by the United Nations, will see Homs' last rebel-held neighbourhood, Waer, turned over to government forces in exchange for humanitarian aid for besieged residents.
The Syrian Observatory for Human Rights monitoring group said today's bombing killed 16 people and wounded dozens of others, "some of them in critical condition".
An earlier toll by the monitor said that eight people had died. 
"The explosion was terrifying. Body parts were on the ground ... it was one of the biggest explosions to hit Homs," a 28-year-old woman working in a neighbourhood coffee shop said.
"The blast left a huge crater, and people were running in every direction in fear of more explosions," she added.
A second blast was heard in the city, but its cause was unclear, the Observatory said.
Once known as the "capital" of Syria's revolution, Homs will be under the full control of the regime by the end of January.
The Britain-based Observatory and local activist groups said a UN convoy carrying humanitarian aid was due to enter Waer on this morning, but there was no confirmation from UN representatives in Damascus.
More than 250,000 people have been killed in Syria's conflict since it erupted in March 2011.