The director of the Irish Coast Guard has said a teenage girl rescued from the sea yesterday was unconscious when emergency services arrived at the scene in Co Wexford.
The 15-year-old girl is in a critical condition after being rescued from the sea off Hook Head along with a 15-year-old boy.
A Dublin-based scout group were on the rocks when witnesses say a freak wave washed four of them into the sea.
Two of the group managed to swim to shore, but two others were unable to get back.
The Coast Guard centre received a call shortly after 2pm and the Coast Guard helicopter from Waterford arrived at the scene seven minutes later.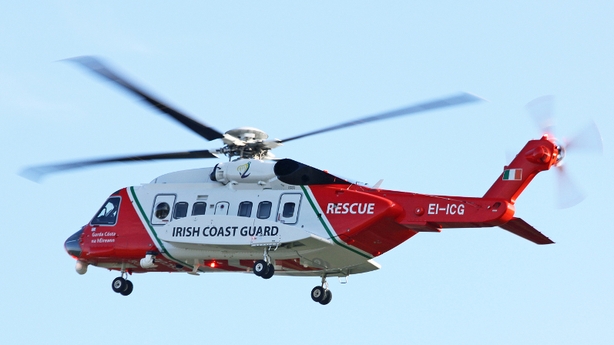 It has emerged that during the rescue operation, which took place in very difficult weather conditions, the girl slipped back into the water but was quickly brought back up by the helicopter crew.
The entire operation took 20 minutes in total to carry out.
Speaking on RTÉ's Morning Ireland, Coast Guard Director Chris Reynolds said the seas were very "confused" - whereby waves pile on top of each other - and heavy and the two teenagers were in deep difficulty and near rocks.
The teenagers were winched out of the water with a twin lift.
Mr Reynolds said he understood the boy was attempting to keep his friend afloat, adding that the girl had gone under water a number of times and was face down in the water before rescue services arrived .
Mr Reynolds said the boy was in a distressed condition when he was rescued and suffering from mild hypothermia and water intake. 
The two teenagers were taken to University Hospital Waterford.
The girl remains in a critical condition, while the boy is stable.
In a statement, Scouting Ireland has said it is providing support to the 14 venture scouts and their leaders. 
It described the incident as "very serious" and said it will be undertaking "a thorough review of this incident and of our protocols and our procedures".