The Head of the Dublin Simon Community has said that the homeless situation has deteriorated in the past year and is going to get worse.
Sam McGuinness has said that enough has not been done to end homelessness since Jonathan Corrie died.
He said the real issue was the shortage of housing.
Tomorrow marks a year since the body of Jonathan Corrie was discovered. Tonight flowers were placed close to the doorway where he was found.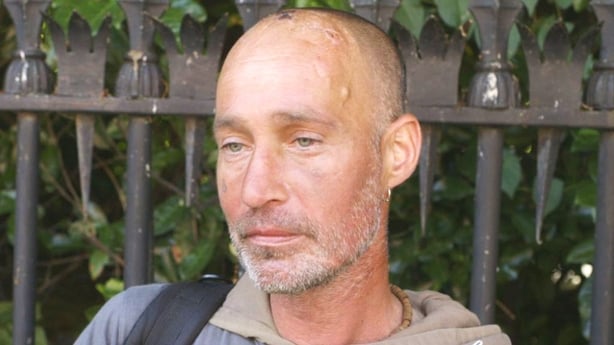 His death sparked calls for change, candlelit vigils and a homeless summit with a commitment that anyone who wants a bed for the night in Dublin could have access to one.
Tomorrow, a protest is due to take place in Dublin about the issue. A number of homeless agencies will join together to call for urgent action on the issue.
The Department of the Environment said it has introduced a number of measures since the summit.
It said 250 emergency spaces from last year are still in place as well as an extra 175 beds for this winter.
A Night Café continues to operate.
They are also introducing a two-year freeze for tenants, and have promised 500 modular housing units and 35,000 social housing units over six years.
Almost 5,000 people were in emergency accommodation in September. Last winter 168 people were sleeping rough.
By spring it was down to 105. The number this winter is expected to be known shortly.