Slovenia has said it will begin turning back "economic migrants" arriving through neighbouring Croatia.
The announcement comes after the United Nations said Serbia and Macedonia had begun limiting migrant passage to Syrians, Afghans and Iraqis.
A police spokesman said Slovenia would only accept migrants "from countries where there are armed battles".
"Over the past days more and more people are arriving for whom we have reason to believe that they are economic migrants," spokesman Drago Menegalija said.
"We have formally announced to Croatia that we will return a group of economic migrants. We have not yet received a response from the Croatian side."
AFP are reporting that Croatian police have refused Slovenia's request to take back the group of migrants.
A senior police source in Macedonia, who declined to be named, said the Macedonian government had acted after Slovenia, further along the migrant path, had told countries in the region that it would start doing the same.
"They will turn back all others on the basis they are economic migrants," the official said.
Syrians, Iraqis and Afghans make up the majority of the hundreds of thousands of migrants trekking across the Balkans in the hope of reaching western and northern Europe, mainly Germany and Sweden.
"As of 6pm [4pm Irish time] yesterday evening Serbia started turning back [to Macedonia] all but Syrians, Iraqis and Afghans," UNHCR spokeswoman Melita Sunjic said.
"Macedonia closed the border around 3am and some 100 people remained stranded in no-man's land."  
Meanwhile, 111 people have been rescued by the crew of the LÉ Samuel Beckett off the coast of Libya.
The 107 men and 4 women were taken from an inflatable rubber vessel 32 nautical miles away from the Libyan coast at around 5.40am.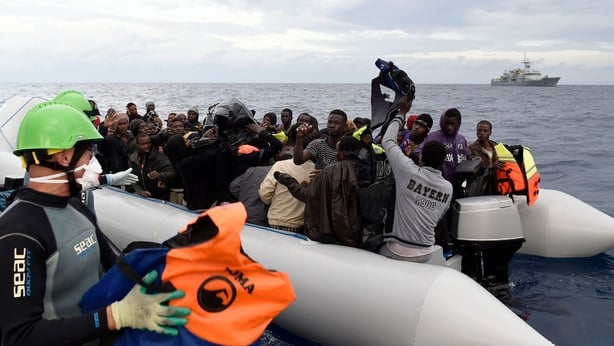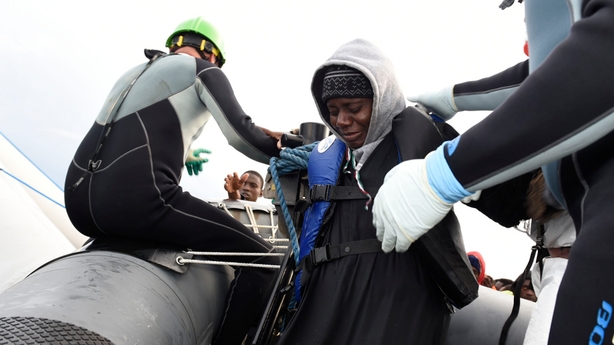 Today's operation means more than 1,000 people have been rescued by the LÉ Samuel Beckett since it was deployed to the region.