A survivor of the Bataclan killings has told how she played dead as she lay in the blood of strangers for an hour while terrorists circled "like vultures".
Recalling the sound of the cries of people who were holding their dead relatives and friends, one young woman said she felt "incredibly lucky to survive".
Isobel Bowdery, 22, said thoughts of loved ones and memories from her life ran through her head as she waited to be shot.
She told of the "heroes" of the night, paying tribute to their bravery as she felt their comfort and witnessed their kindness to others.
Alongside a Facebook status that has been shared more than 400,000 times and liked more than one million times, Ms Bowdery posted a picture of the blood-stained top she had been wearing on Friday night.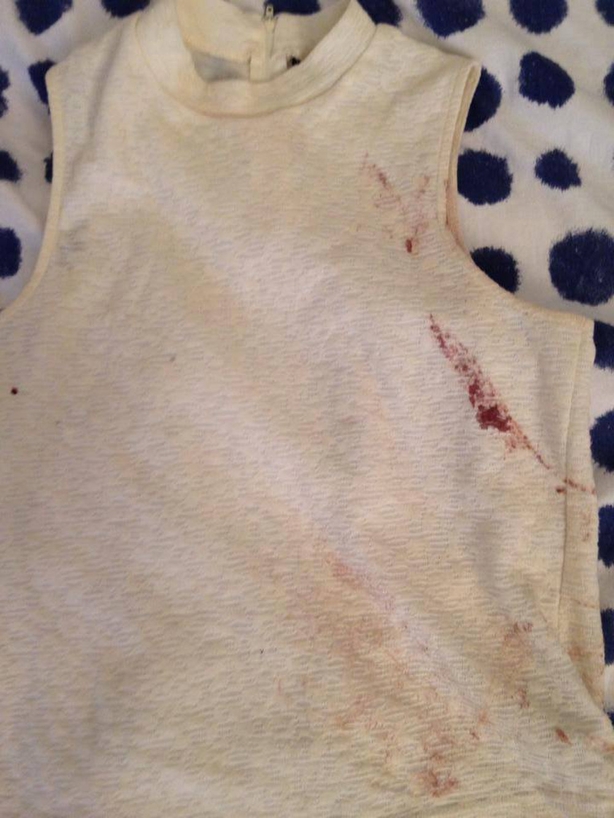 The evening turned from one with people dancing and smiling to a massacre, the University of Cape Town graduate said.
She wrote: "Shocked and alone, I pretended to be dead for over an hour, lying among people who could see their loved ones motionless ... Holding my breath, trying to not move, not cry - not giving those men the fear they longed to see. I was incredibly lucky to survive. But so many didn't."
For almost an hour Ms Bowdery said she thought her partner was dead and said she was helped by strangers in her time of devastation.
She said she had been shielded by someone during the assault, helped in the road by strangers and consoled by people, making her "believe this world has the potential to be better".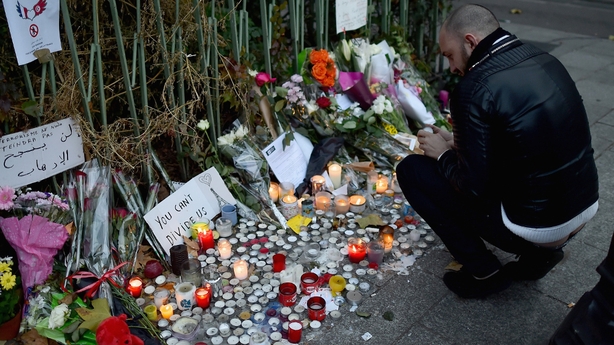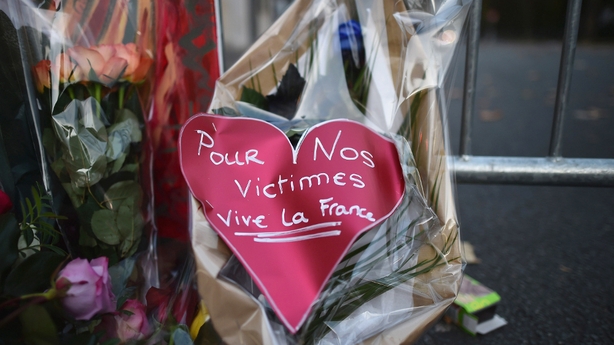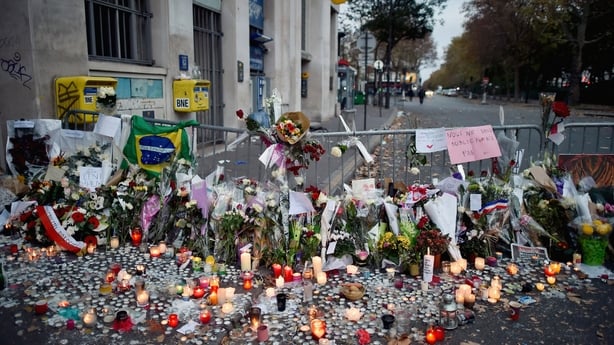 Another survivor, Michael O'Connor, described how a gunman fired indiscriminately into the crowd at the Eagles of Death Metal concert, changing the magazine of his automatic rifle as people tried to flee for their lives.
Mr O'Connor, from South Shields, told the BBC of the chaos inside the venue with "people falling all over the place, people screaming, people just clawing and running and pushing to get away".
"The attackers, I don't think I heard them saying anything or shouting anything or making any demands, they were just firing indiscriminately into the crowds.
Mr O'Connor, who described the scene as a "slaughterhouse", lay on top of his girlfriend to try to protect her as people played dead to avoid attracting the attention of the gunmen.
"There were wounded, it was really strange because they looked terribly wounded and they were obviously conscious but they weren't crying out, they were obviously trying to stay quiet so that they didn't attract more gunfire."
He added: "I thought I was going to die. At one point it sounds like they were firing down from the balcony into the main area where everybody was lying.
"I guess I thought at some point 'they are just going to shoot at us as well' and everybody else.
David Fritz Goettinger, 23, described how escaped with his life after going to the toilet and then telling a gunman that he was Chilean and not French.
"The terrorists got there and opened fire all over the place," Fritz Goettinger told Chilevision from Paris, where he lives.
"It was kind of like an earthquake, they were firing all over the place, there were explosions and shots."
A gunman pointed directly at him but did not fire, Mr Goettinger added. He told police he was asked by one of the gunmen if he believed in God, and he said he did. He was asked if he was French, and he said he was Chilean.
He was let go.
Mariesha Payne and Christine Tudhope, both from Scotland, hid in a cellar at the Bataclan for three hours to escape the killers at the Bataclan.
Mrs Payne, 33, said she was afraid she would never see her two children again.
"I cannot believe we got out alive. While we were hiding there was a pause in the shots for about 20 minutes but there was a lot of screaming - a witness we spoke to later said people were being tortured and stabbed at that point," she told Scottish paper The Daily Record.
The pair were in Paris to celebrate Miss Tudhope's 35th birthday and were standing near the front of the stage when the shooting began.