A series of coordinated attacks across the French capital on Friday night left 132 dead and scores of others injured.
People from across the world were caught up in the atrocity with several foreigners identified as being among the dead.
One of those who died in the Bataclan theatre had been selling merchandise for US rock band Eagles of Death Metal.
Nick Alexander, 36,  was described by his family as "everyone's best friend", and they said he died "doing the job he loved".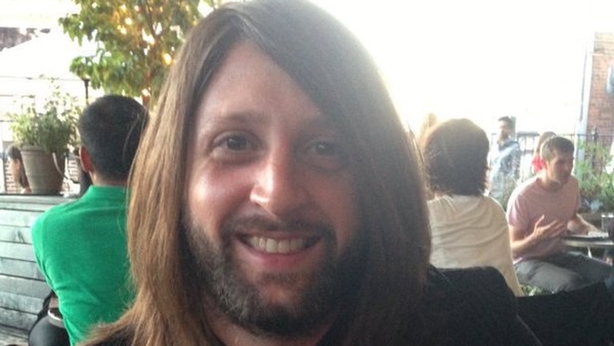 His friend Helen Wilson told the Telegraph newspaper that she and Mr Alexander lay down on the floor when up to six people with machine guns and shotguns began to shoot.
Ms Wilson, who is American and runs a catering company in Paris, said someone moved and the attackers turned to them and fired shots hitting them both.
She was shot in the leg during the attack and said she tried to help Mr Alexander, but he died at the scene.
Three Chileans were among those killed at the venue.
The foreign ministry in Santiago named one of the dead as Luis Felipe Zschoche Valle, a professional musician who had lived in the French capital for nearly a decade with his French partner.
Her whereabouts were unknown.
The two other Chilean victims were named as Patricia San Martin, 55, and her daughter Elsa Delplace.
A US student from California was also killed in the attacks.
She has been named as Nohemi Gonzalez, a third-year design student at California State University.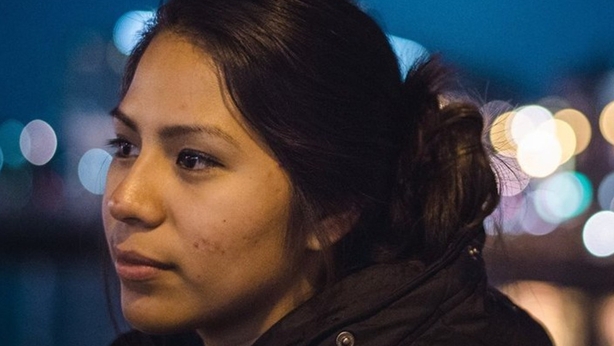 The 23-year-old was in Paris doing a semester abroad, studying at Strate College of Design, the university said
The university said details of how Ms Gonzalez died were not yet available.
Our hearts are with Paris and the family and friends of @CSULB student Nohemi Gonzalez: https://t.co/Z2PxwQXU88

— The CSU (@calstate) November 14, 2015
"Our thoughts and prayers are with her family and friends during this sad time," said Jane Close Conoley, the California university's president.
"Our university stands with our nearly 80 foreign exchange students from France as they struggle with this tragedy," she added.
Another of the victims was named as London School of Economics graduate, Valentin Ribet, who had been working in Paris.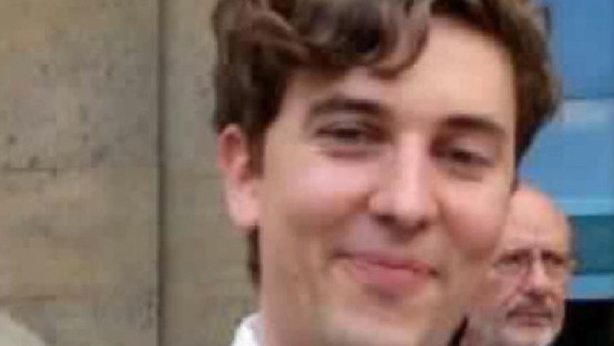 LSE said on its twitter account that Mr Ribet was graduate of the LLM in International Business Law and added "our hearts are filled with sadness" at the news of his death.
France midfield Lassana Diarra confirmed that a cousin was also among the dead.
The ex-Chelsea, Arsenal and Portsmouth player tweeted that Asta Diakite, who he said was like a big sister to him, had been killed.
#PrayForPeace pic.twitter.com/lsOpaSxN62

— Lass Diarra (@Lass_Officiel) November 14, 2015
Diarra, who plays for Marseille, was playing in the friendly international against Germany in the Stade de France when the attacks began.
Wretched scenes as friends, family, colleagues of murdered La Belle Equipe manager bring flowers to the restaurant pic.twitter.com/e85QcOgx2y

— Tony Connelly (@tconnellyRTE) November 15, 2015
Also among the foreign nationals killed were three Belgians, including a dual French national. Media reports said they included Elif Dogan, 26, and Milko Jozic, 47, who had been living in Paris for four months.
Two Portuguese nationals are among the dead. Manuel Dias,  63, was a driver and had just dropped off three passengers near the Stade de France, where he was killed.
The second victim, killed at the Bataclan music hall attack, was Precilia Correia, 35, who worked at the FNAC in Paris and was killed along with her French boyfriend. Born in France to a Portuguese father and French mother, Ms Correia had dual nationality.
The foreign ministry in Bucharest confirmed that two Romanians had been killed, giving only their first names - Ciprian, 32, and 29-year-old Lacramioara.
They were celebrating a birthday party at the Belle Equipe bistro and had an 18-month-old child.
Two Tunisian sisters, who lived in the French region of Creusot and who were in Paris for a birthday celebration, also died.
Beautiful moving Mass @cc_irlandais this morning. Irish community mourning. @GlobalIrish @NetworkIrlande #GBN pic.twitter.com/nNrS8mgdvN

— IrelandEmbassyParis (@IrlEmbParis) November 15, 2015
Irish community in Paris pray for those killed by terrorists. Mass in Irish College, Rue des Irlandais. #JeSuisParis pic.twitter.com/Es13vJWSqP

— Seán Mac an tSíthigh (@Buailtin) November 15, 2015
Spanish authorities said 29-year-old Jual Alberto Gonzalez Garrido was killed at the Bataclan. Spanish media reported that Alberto Pardo Touceda also died at the music venue and Jorge Alonso de Celada was killed at a restaurant.
Germany's foreign ministry said one of its citizens was killed. Two Mexicans, two Algerians and and Moroccan national are also among the dead.
An Irish man is recovering in hospital after being caught up in Friday night's attacks. The man, who was understood to be in the Bataclan theatre, is in a stable condition and is expected to make a full recovery.