A memorial service has been held in St Petersburg for the 224 victims of the Russian passenger plane that crashed in the Sinai desert last weekend.
The bell of the iconic St. Isaac's Cathedral tolled 224 times in memory of each person killed.
At an emotional memorial service at one of the former imperial capital's most famous symbols, a chamber choir sang as several hundred mourners looked on.
Staff at the St. Isaac's Cathedral, which is a museum, said that the catastrophe had claimed the lives of one of their employees, Irina Sharova, and her 13-year-old daughter.
One of the mourners, Alla Mikhailova, said she could not stop thinking about the crash, Russia's deadliest aviation tragedy.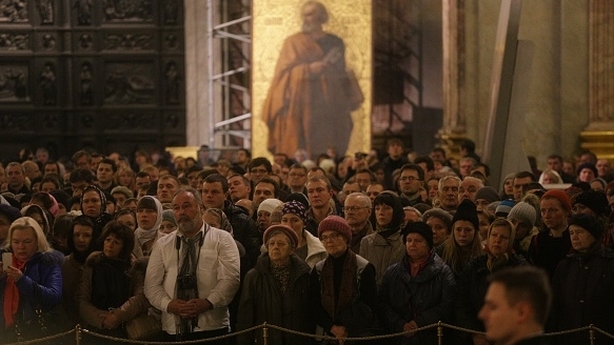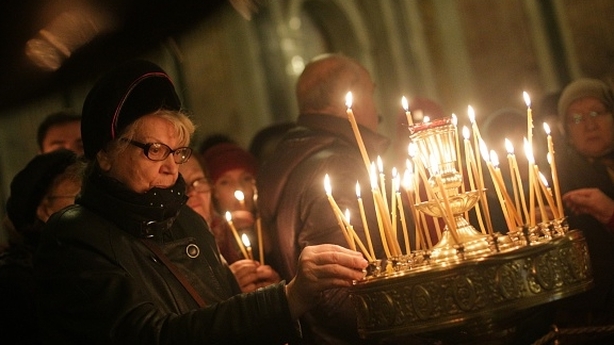 "A week has passed but I still cannot come to my senses," the 38-year-old told AFP.
"I believe this, this wound will remain with us forever." Maria Semenchuk, 50, said she had come to pray for the victims.
"That's the only thing we can do for them," she told AFP outside the cathedral.
An Airbus A-321 carrying 224 people, most of them Russian tourists, crashed in the Sinai Peninsula as it was returning from the Egyptian resort area of Sharm el-Sheikh to Saint Petersburg on 31 October.
Most of the passengers were from Saint Petersburg and the surrounding region.
After Washington and London said they believed the Russian passenger jet might have been taken down by a bomb, Moscow on Friday halted all flights to Egypt.