Gardaí say more than 1,200 items of lost property were recovered at this year's Electric Picnic Festival in Stradbally in Co Laois in September.
The majority of these items were phones, with most of the property returned to owners since.
Some bank cards and identification such as passports and drivers licences found at the festival have been sent back to the issuing authorities.
About 300 remaining items were put on display at Stradbally Garda Station today for members of the public to view and reclaim their lost property.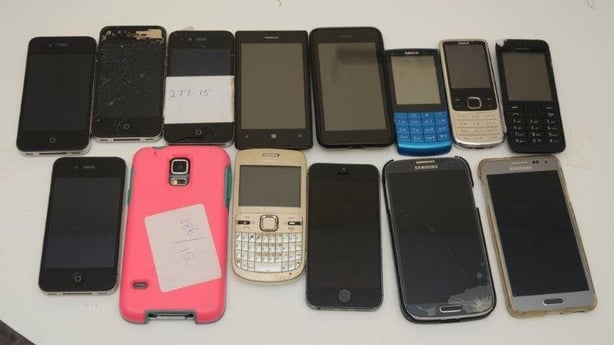 This is the second day that gardaí have displayed lost property from the festival at the station.
Items that were reclaimed by owners today included cameras, car keys, a wallet and a phone.
Any property that is not reclaimed by owners will be held by gardaí.
If property is not reclaimed after a year and a day, gardaí can make a police property application to the courts, to allow for the state to take over ownership of the property.
The property can then be disposed of or donated to charity. gardaí say they hope to be able to donate any unclaimed phones to charity.
There's still time to view and reclaim lost property from Electric Picnic at Stradbally Garda Station pic.twitter.com/3mNVr4ssum

— Sinead Morris (@SineadMorris) November 7, 2015