Health Service Executive Director General Tony O'Brien has said that the overcrowding issues in hospital emergency departments are local and variable.
Mr O' Brien said that his recent visits to hospitals confirmed it was not a single national problem, but 28 different sets of issues.
He was speaking after a meeting of the Emergency Department Task Force in Dublin to review the problem of hospital overcrowding.
It discussed the opening of around 455 new and closed beds, some of which are subject to staffing.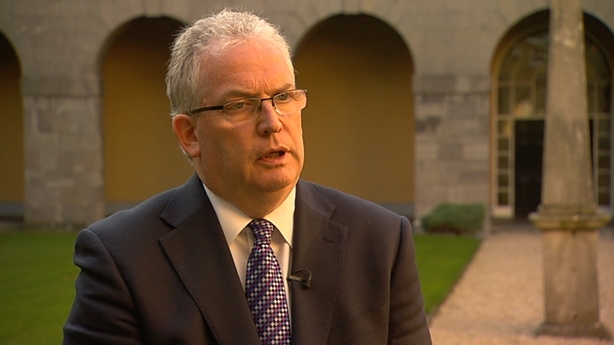 The 455 beds include 301 new beds and 154 beds which were closed. 
Mr O'Brien said that the first of the extra beds would open this week and the aim was to stabilise the situation through tailored solutions for each hospital affected.
Mr O' Brien said he wanted this winter to be "no worse than last year and ideally better".
He said he wanted to make the situation more predictable and ensure health services can bounce back from any spikes if they occur.
Mr O'Brien said that among the measures put in place in hospitals were better GP access to diagnostics and improving the performance of Acute Medical Units, in some cases involving local GPs in these units in order to have them operate more efficiently.
Mr O' Brien said other measures would take longer to implement, such as having acute surgical assessment units in place to ensure patients are seen faster.
Minister for Health Leo Varadkar also attended today's meeting.
There are 309 patients on trolleys in emergency departments or on wards today, waiting for admission to a bed.
The hospital worst affected is University Hospital Limerick, with 28 patients waiting.
Other hospitals with a large number waiting are  Beaumont with 27, Our Lady of Lourdes in Drogheda with 24 and St Vincent's University Hospital with 23.
The figures are compiled by the Irish Nurses and Midwives' Organisation.