More than half a million pounds worth of gold smuggled into the UK by criminals has been sold at a Belfast auction.
The metal was seized during an investigation by HM Revenue and Customs into a £9 million smuggling plot that saw the gang's leader, Chaudry Ali of Middlesex, jailed for nine years in 2012.
He was ordered to pay back £4.3 million of his criminal profits or serve an extra ten years in prison when he appeared at Kingston Crown Court a year ago.
Mike Parkinson, assistant director of fraud investigation at HMRC, said today's sale sent out a message that criminal assets would be pursued even after a conviction is secured.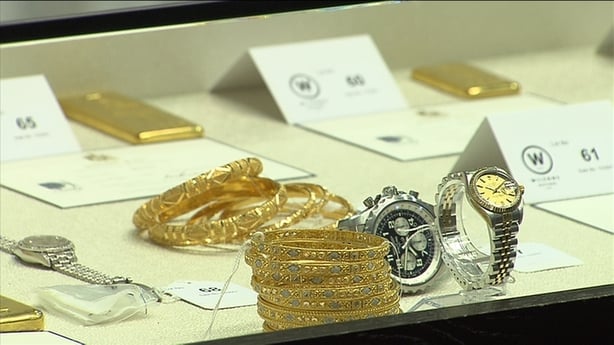 "We will always look to reclaim illegal profits to bring them back into the UK economy.
"If Mr Ali serves his ten years in prison and does not pay back the assets that it is known he has got we will still be chasing him for that money when he is released from prison."
Almost 150 kilos of gold, estimated to be worth more than £2.5 million, were smuggled into the UK by Ali's criminal gang.
Mainly gold bars were sold during an online auction this morning, netting £522,000.
Another £500,000 is expected to be made during an auction of bracelets and other jewellery later.
A total of £700,000 had already been realised beforehand.
Further action to recover the proceeds of crime is being taken by selling properties and land worth nearly £2 million owned by Ali in Birmingham and London.