Minister for Transport Paschal Donohoe has decided to pause further development on the Galway and Roscommon section of the Galway to Dublin Greenway cycle route.
This is following objections issued by local farmers who say the route passes through private farmland.
The minister said his department will now focus on completing the section of the Greenway from Maynooth to Westmeath through counties Kildare and Meath. It is hoped this section of the route will be completed in 2017.
The Galway to Dublin Greenway is intended to be Ireland's first dedicated inter-city coast-to-coast route for cyclists.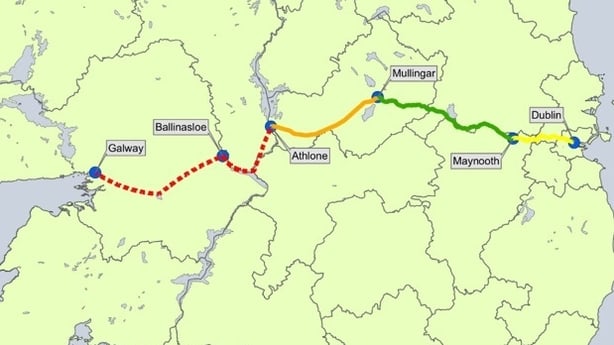 Mr Donohoe said his department decided to pause further development on this part of the Greenway "to allow time for all to reflect on the issues raised and to give consideration to the possibility of developing a new route that works locally".
The Department of Transport says the route offers an off-road experience for long-distance cycle tourists in Ireland.
The cycleway, from the east of the River Shannon, uses the towpaths of the Royal Canal and the disused Mullingar to Athlone railway.
From the west side of the River Shannon, the cycleway passes through private farmland where local farmers are concerned about the potential impacts in terms of loss of land, disruption of farming operations and security issues.
The Irish Farmers Association has called on the department to work with it to put a robust package of measures in place for landowners impacted by greenways.
IFA Environment Chairman Harold Kingston said officials "failed to adequately and professionally engage with landowners in the planning phase" of the route.
The Irish Cattle and Sheep Farmers Association (ICSA) has welcomed the decision to pause plans for the cycle route.
Patrick Kent, ICSA President said: "The decision demonstrates that any project of this nature needs to be developed with the support of local landowners and that there must be respect for the legitimate worries of farmers".