Poland's conservative Law and Justice (PiS) party led by eurosceptic Jaroslaw Kaczynski has won an absolute majority in the country's general election, public broadcaster TVP projected, a victory ending eight years of centrist rule.
An exit poll showed the eurosceptic PiS picked up 242 out of 460 seats in the lower house of parliament, ousting the governing Civic Platform (PO) liberals who had 133 seats.
Mr Kaczynski declared victory, and his first step was to pay tribute to his twin brother, the late president Lech Kaczynski, who died in a 2010 jet crash in Smolensk, western Russia.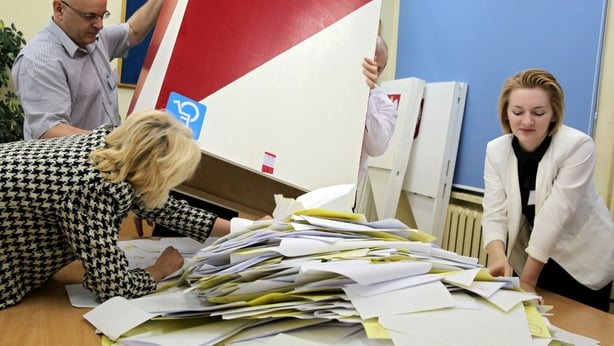 "Without him, we wouldn't be here today. His spirit is stronger than his body. We must keep his memory alive," Mr Kaczynski said, also recalling scores of Polish statesmen who perished in the crash.
Mr Kaczynski was congratulated by Marta Kaczynska, daughter of late president Lech Kaczynski, after the exit poll results.
"This is the first time in the history of Polish democracy that a single party has scored a majority," he added.
Prime Minister Ewa Kopacz conceded defeat.
"We didn't waste the last eight years," she told PO members at her campaign headquarters in Warsaw.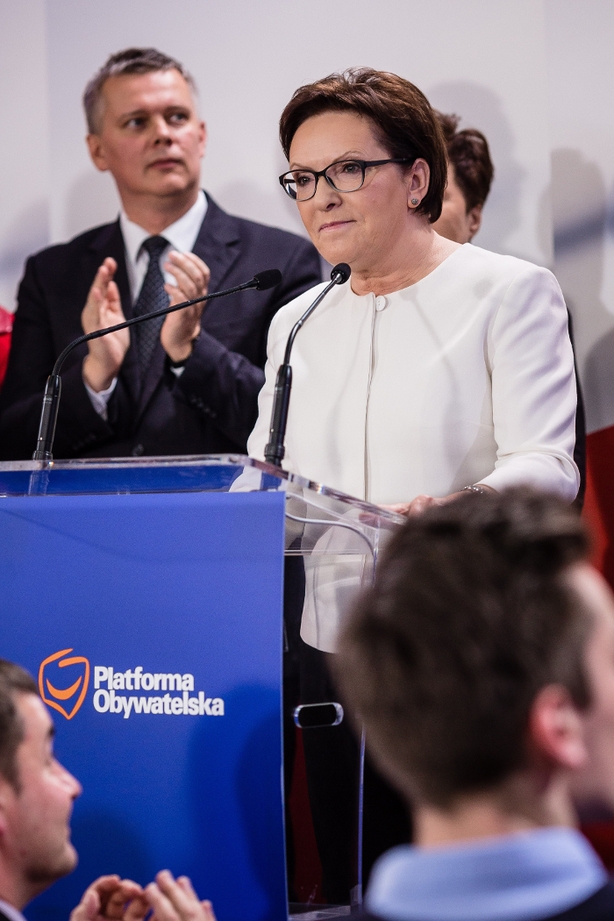 "Poland is a country that has made economic progress, unemployment is down to single-digits. This is the Poland we leave to the election winners."
Leftist parties were voted out of parliament for the first time since the advent of democracy after the collapse of communism in 1989.