Thousands of commuters will be affected by tomorrow morning's rail strike which follows the breakdown of talks between unions and management at the Workplace Relations Commission tonight.
Irish Rail is advising passengers to make alternative arrangements for morning travel, as the three-hour stoppage between 6am and 9am will proceed.
Trains due to depart before 6am will leave as scheduled.
In a statement tonight Iarnród Éireann said it regrets the work stoppage. The statement said all services between 6am and 9am will not operate.
Services before 6am will operate, excluding the 5.20am service from Westport to Heuston, which will operate to Athlone only.
There will be some disruption to services after 9am, full details can be found on their website.
The dispute revolved around the key issue of whether or not train drivers are going to get payment for productivity concessions that they say they have given in the past, before they have to give further concessions in order to get further pay rises.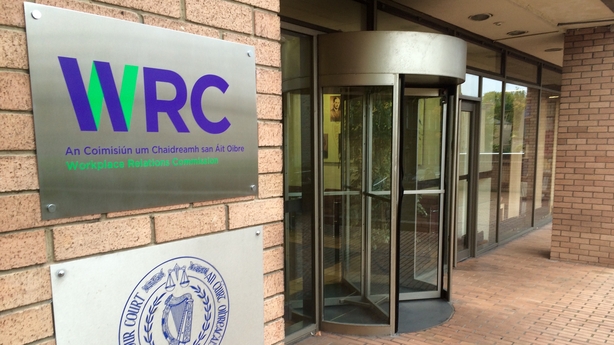 Thousands of commuters disrupted in Cork
Upwards of 3,500 commuter and inter-city passengers are expected to be affected in Cork by the industrial action at Irish Rail.
More than 2,000 people use the company's rail commuter services on weekday mornings. The services operate between Cork and Mallow, Midleton, Little Island and Cobh.
Another 1,500 people use inter-city rail services each morning from Cork.
A further 300 people will be affected if the 7am train from Tralee to Dublin fails to operate.
Irish Rail says it expects two services due to operate before the stoppage begins to run to schedule. These are the 05.30 train from Cork to Cobh, and the 05.50 service from Cork to Dublin.
Strike will trigger a 'period of uncertainty'
Talks resumed at 11.30am in a last-ditch bid to resolve the row after they adjourned at 3.15am this morning following a marathon 13-hour session.
Speaking as he arrived for another round of talks today Director of Human Resources for Irish Rail, Ciarán Masterson, said there was a proposal that would deliver pay rises worth 7.9% for train drivers.
He described the talks as intense but said he remained hopeful.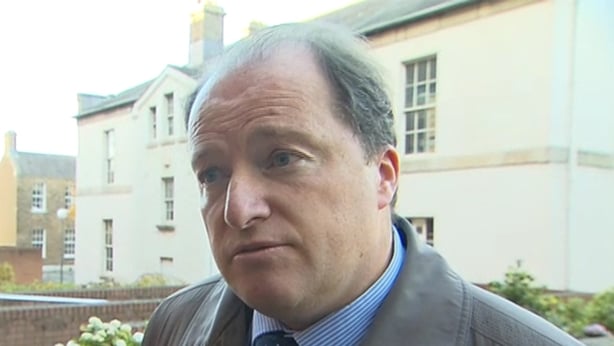 Asked about union criticisms that the company negotiating team kept having to refer back to others, Mr Masterson said he made no apology for how Irish Rail was dealing with the negotiations.
He said his negotiating team had authority to reach an agreement.
He said they were dealing with taxpayers' money and had a duty to verify all savings and expenditure.
Minister for Transport Paschal Donohoe expressed concern that the planned work stoppage could trigger a period of uncertainty.
He said he is concerned that we could be entering a period of ongoing industrial dispute and financial difficulty in Iarnród Éireann.
Mr Donohoe said he wants to recognise the efforts all sides involved in the rail dispute have put into attempting to reach a resolution.
"While we have a million more passengers on Irish Rail than we did a year ago, if such a period was to develop it would cause immense difficulty for the company and for commuters," he said.
The company - which is losing €1m a month - is anxious to secure productivity savings, with much focus on more efficient rosters that would maximise the actual driving hours of drivers, and could reduce the number of drivers required.
However, the company insists that while the proceeds of any savings secured must be verifiable, they would be shared between drivers and the company.
Issues over negotiating mandate
Union sources today claimed progress was being delayed because company negotiators did not have a full negotiating mandate and kept having to refer back to people away from the talks.
One said it was a question of one step forward, four steps back.
In a joint statement directed at management this evening NBRU and SIPTU said "both Unions, have, over the last number of days publicly expressed our outright frustration with the inability of the Company to negotiate on all matters relating to our pre-agreed agenda, to say that we have reached a position where productivity measures can be delivered, which will generate an increase in earnings for drivers is manifestly untrue and is designed to create a false and misleading impression among both the public and our members, we, despite this rather crude attempt at provocation, remain committed to the process which is currently being facilitated by the WRC."
Speaking to RTÉ's Morning Ireland programme this morning, Iarnród Éireann spokesperson Barry Kenny said there is a route to a resolution and they have made some progress in talks.
However, Mr Kenny said there is still no guarantee that the strike will be called off.
He said that they would resume talks this morning in a positive frame of mind.
"We have made some progress but it has been slow and certainly we would, unfortunately, not be in a position to give any guarantee that it would be resolved.
"We do feel there is a route to a resolution that would meet the goal of ensuring there was benefit there that could be shared between the company and the drivers," he added.
Meanwhile, speaking on the same programme, NBRU spokesperson Dermot O'Leary said the people representing Iarnród Éireann do not have the autonomy to negotiate with the unions taking part in the talks, and it was very frustrating.
"We have a situation where the travelling public are going to be discommoded and it would appear to us that forces outside of the negotiating team are doing their damnedest, I suppose, to prevent a resolution to this dispute," said Mr O'Leary.
He appealed to the management to negotiate directly with the NBRU and SIPTU.