A message of sympathy from Pope Francis was read at the funeral Mass in Bray for five victims of the Carrickmines fire.
Hundreds of people gathered at the Church of the Most Holy Redeemer in Bray for the funerals.
Ten people died in the halting site fire in Dublin earlier this month.
Requiem Mass was celebrated by Father Derek Farrell, Parish Priest of the Parish of the Travelling People.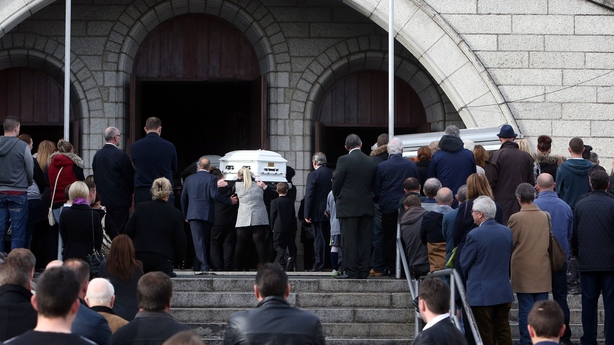 Five hearses brought the coffins of 25-year-old Willie Lynch; 27-year-old Tara Gilbert, who was pregnant; their daughters, nine-year-old Jodie and four-year-old Kelsey; and Willie's brother, 39-year-old Jimmy Lynch, to the church.
The Pope's message was read by Bishop Eamonn Walsh who said the Pope expressed his deep sadness "over this terrible tragedy".
"The Holy Father prays especially for those who have died, and he wishes to assure all their family members, their friends, and the whole Traveller community, of his spiritual closeness and sympathy at this very difficult time."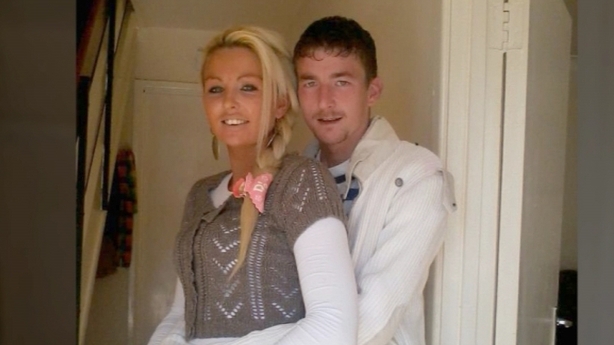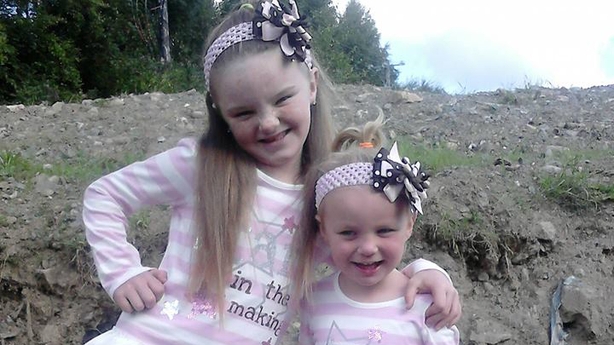 The president was represented by his Aide de Camp, Colonel Michael Tiernan.
In his homily, Fr Farrell said: "There are no words... no words to take away the pain. No words to restore what has been lost.
"The only words we have are words of comfort, words of hopeful consolation and assurance that somehow together, our society will resolve that some lasting good will emerge, to ensure the death of these precious loved ones will not have been in vain."
Fr Farrell added: "It is so very obvious from all the rivers of tears that have flowed for all those who have died in this tragedy, that they each, both adults and children, were very much loved, and loving of each other.
"As a couple Tara and Willie were themselves very loving and close. John, Willie's brother put it so simply and beautifully when he said: 'God made them, God matched them.' They stuck like glue to one another, and bonded very well. They managed everything so well, the house, the family… they were a really happy, loving family.
"Willie cherished what he called his 'three girls' Tara, Kelsey, and Jodie … He brought the girls everywhere with him.
"Kelsey stuck like a magnet to Willie, always wanted to be close to her Daddy. Jodie meant the world to Willie as well. His family would say of Willie, 'He never stops talking! He loved fixing bikes, he loved his hunting, he loved nature, he loved life'.
"Tara was the boss - in the best possible way! When it came to care of her family and taking care of others, she took charge. Beautiful inside and out, always smiling, easy-going, never grumpy, a fantastic mum, her children always came first.
"Jimmy, brother of Willie and Sylvia, was very popular and loved by family and friends. He had a heart of gold, and being very good with his hands, he liked to fix things, and especially to fix things for other people.
"He loved Elvis. Jimmy was very good to his, only quite recently deceased, beloved mother, Mary, and he was her pride and joy.
Even a brief pondering of the wonder of each person in moments like these, today and in the coming days, can only begin to convey just a hint of the depth and the extent of the loss that all three families, Lynch, Gilbert, and Connors have suffered.
"Only the families themselves can know the reality of what that loss actually means, " Fr Farrell said.
The family's remains were taken to Springfield Cemetery near the town for burial.
The other victims of the fire, Thomas and Sylvia Connors and their children, Jim, Christy and Mary, will be buried in Wexford on Friday.
Four-year-old Thomas Connors, who survived the fire in which his parents, brothers and baby sister died, is to be released from hospital tomorrow to the care of his grandparents, aunts, uncles and brothers.
A spokesperson for Dún Laoghaire-Rathdown county council has said the situation surrounding emergency accommodation for those left homeless by the fire has still not been resolved.
He said there were no negotiations with the residents of Rockville drive today as funerals were taking place.
The spokesperson said the council is determined to find a solution to the problem.