A new opinion poll suggests a drop in support for Fine Gael, and a small increase in the popularity of Labour, Independents and some smaller parties.
The Behaviour and Attitudes Poll for today's Sunday Times mainly surveyed voters for several days prior to the budget.
The poll was carried out over nine days up to last Wednesday and so it is effectively a pre-budget poll.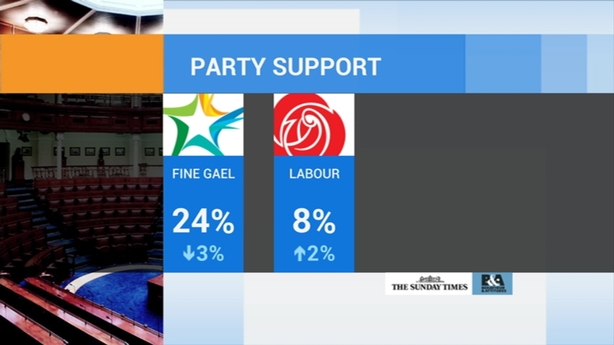 It shows support for Fine Gael is at 24%, down three points, while Labour on 8% are up two points.
Fianna Fáil are down one point to 19% and Sinn Féin are unchanged, also on 19%.
Independents and others are up one point to 29%.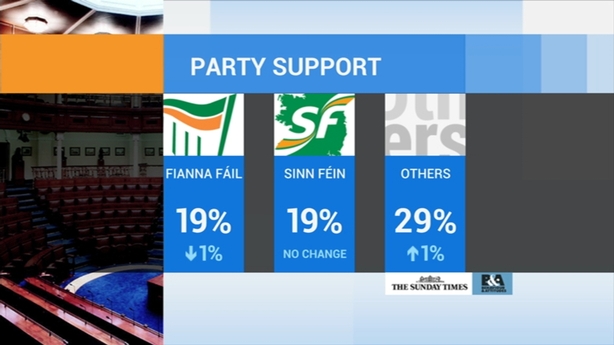 Interestingly, this poll gives a detailed breakdown of that grouping.
It found the combined vote of the recently formed Anti-Austerity Alliance and People Before Profit Group is 7%.
The Independent Alliance, spearheaded by Shane Ross, is on 5%.
Other non-aligned Independents have 12% support in this poll.
The poll also found that other smaller parties are making little impact with voters.
Renua are on just 2%, while the Greens, the Social Democrats and the Workers' Party are all on 1%.
Taoiseach Enda Kenny has said he never reacted to opinion polls, adding the only poll that matters is the general election.