Budget 2016, which will be delivered this afternoon by Minister for Finance Michael Noonan and Minister for Public Expenditure and Reform Brendan Howlin, is set to include a plan to extend free GP care to children aged 11 years and under.
However, when the plan would come into effect remains uncertain.
It will be subject to negotiations and agreement with the Irish Medical Organisation, which today expressed surprise at the news.
Talks to extend free GP care to all children under six years of age were lengthy and difficult.
The IMO had expected comprehensive talks and agreement on a new GP contract, rather than a further extension of free GP care.
Dr Padraig McGarry, chair of the IMO GP committee, told RTÉ's Today with Sean O'Rourke that such a scheme would not be in keeping with the IMO's policy.
"Our policy is that medical cards should be handed out on the basis raising income thresholds and by introducing chronic pain management into general practice, not on the basis of age cohorts," said Dr McGarry
Taoiseach Enda Kenny, meanwhile, has said there will be a package of measures announced in today's Budget to deal with shortages in the supply of housing.
Speaking ahead of this morning's Cabinet meeting, Mr Kenny said discussions on the issue were ongoing between the ministers for the environment, housing and finance.
He said any new measures would be agreed without interfering with the market.
The Taoiseach said he had already made it perfectly clear that there would be tax relief for those earning below €70,000, reiterating that the overall tax burden would fall below 50%.
Mr Kenny said other Government business would be discussed at Cabinet and the recommendations of the Low Paid Commission would be accepted in respect of the minimum wage.
He added that the Government would also approve measures to share tax information with certain countries.
Taoiseach Enda Kenny comments on the Budget and other issues on his way into a Cabinet meeting this morning https://t.co/rwcR2FzX4y

— RTÉ News (@rtenews) October 13, 2015
Ministers Noonan and Howlin will present the Government's Budget to the Dáil today.
Mr Noonan said every measure to be announced in today's Budget would be aimed at growing the economy and creating jobs.
Speaking ahead of this morning's Cabinet meeting, Mr Noonan said that people could expect tax relief and better services for the public, including additional nurses, doctors and teaching staff.
The Minister said the Government had a lot more resources than anticipated a year ago.
Minister Howlin said the Budget will "focus on work, supporting families, the elderly and the vulnerable".
Mr Howlin said the Government had always been focused on putting the country first and he insisted that its economic strategy had worked. 
The Minister said that some of the Budget leaks reported in the media had been accurate but he said not all of them had been.
USC cuts and pension rises expected 
The Budget is expected to be mildly expansionary, with €1.5bn in tax cuts and spending increases. 
There will be an increase in the Fuel Allowance and the restoration of the Christmas bonus by 75%.
A childcare package to include paid paternal leave and a full restoration of the Respite Care Grant are also expected to be announced.
For the second year in a row the Budget aims to put a little more money back into the economy.
When Minister Noonan addresses the Dáil at 2.15pm his big announcements will be a series of cuts to the Universal Social Charge and a tax credit for the self employed.
The threshold at which people pay the USC will rise to €13,000. The price of a packet of cigarettes will increase by 50c.
At 3pm Minister Howlin will set out spending plans that will include extra childcare measures and social welfare spending including increased children's allowance and Christmas bonuses.
There will also be €120m additional money for housing and NAMA will be given the green light to build some 20,000 housing units over the next five years on land it already owns, using its own money.
It is reported that the old age pension will be increased by €3 a week. 
The fuel allowance is going to rise by €2 and 50c from January, which will affect 380,000 households.
The Respite Care Grant will be restored in full and around 2,200 new teachers will be also announced, with 300 to be geared to reducing the teacher pupil ratio in primary schools from 28:1 to 27:1.
The majority will be recruited to deal with rising population and retirements and 600 of the new recruits will be resource teachers for those with special needs.
At least 500 additional gardaí will also be announced.
Additional funds for housing
€120m additional money for housing will be announced.
The first of three announcements in relation to public private partnerships will also be made in the Budget. A plan to build 500 social houses built in the greater Dublin area over the next two years will be outlined.
NAMA will also announce a house building programme.
There will also be an increase in funding for the homeless and more money allocated to the mortgage to rent scheme.
However, there will be no measures to deal with rent certainty.
Differences have emerged between the Departments of Environment and Finance about proposals to link rent for three to four to the Consumer Price Index. It is understood the Department of Finance is concerned about the impact of rent certainty on the market.
There has also been no agreement on a proposal to compensate developers who sell at below the market price.
Speaking this morning, Minister for the Environment Alan Kelly said that measures to address rent certainty are not Budget issues.
Minister Kelly said there would be "a lot of positive news" today, especially in relation to housing, homelessness and the contribution of NAMA.
He said the agency would be "making commitments on housing provision".
He said that further proposals on housing would be made in the coming weeks, perhaps as early as next week.
Mr Kelly insisted that media reports that he had had a row with the Minister for Finance on the issue of rent certainty were false.
---
Additional reporting: Economics Correspondent Sean Whelan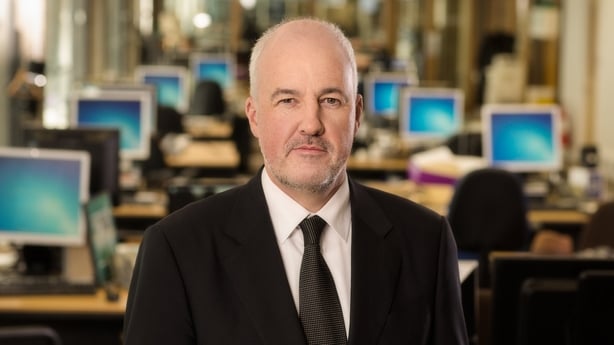 This is the second expansionary Budget in a row after six or seven years of taking money out of the economy. The 'fiscal space', or amount of money they have to play with, the Government says it has is €1.5bn.
However, when you combine that €1.5bn with the €1.5bn 'supplementary' spending that was announced with the stroke of a pen last Friday, it is looking at about €3bn of an expansion.
This is the last year this will happen as new EU rules mean that there will be a 'preventative arm' to stop supplementary spending.
---
RTÉ will deliver live and comprehensive coverage of Budget 2016 today on television, radio, online and mobile.
Television coverage of Budget 2016 begins on RTÉ One at 1.35pm and will continue on TV, radio, Online and News Now, as well as on RTÉ Raidio na Gaeltachta and scheduled programmes.
Read David Murphy's blog: What to look out for in the Budget
Read Mícheál Lehane's blog: The Politics of budgets