President Michael D Higgins has paid tribute to the Irish soccer team after their dramatic 1-0 win over world champions Germany at the Aviva Stadium in Dublin last night.
Speaking on RTÉ's Ray Darcy show he said there was a great sense of determination and an impression that the team had prepared for a great challenge.
He said the atmosphere in the arena when the goal went in was "amazing".
President Higgins also said the fans and the team got together when the team was being tested in the second half.
He said it was one of the best viewings of Irish international football that he had ever had.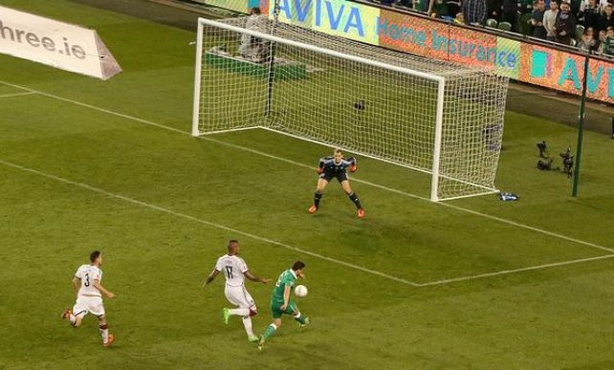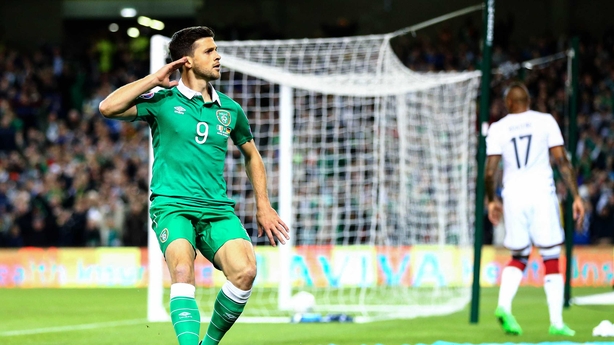 On the same programme, goalscorer Shane Long's mother Anne said the win had not sunk in yet.
"One of the best moments was his reaction in the interview afterwards, I was crying then, that was really special I thought what it meant to him to play for Ireland," she said.
His sister Elaine said the family celebrated the goal with a lot of shouting and roaring and jumping around.
"Shane is just buzzin' like everybody else it is a bit of a dream it hasn't sunk in," she said.
The victory guaranteed Ireland at least a play-off spot to qualify for next year's European Championships in France.
However, a victory or a 2-2 draw or higher against Poland in Warsaw on Sunday will qualify Martin O'Neill's side directly for Euro 2016.
Meanwhile, figures show that the television audience peaked at more than 1.1 million as viewers tuned in to the post-match analysis.
Some 920,000 viewers were watching RTÉ2 when Long scored Ireland's winning goal.
In total, almost 1.6 million viewers tuned in to RTÉ2 throughout the course of last night's coverage of the game.