Eirgrid has announced that it is to pursue a "regional option" to deliver the Grid Link project, meaning a proposed overhead 400KV line from Cork to Kildare will not go ahead.
The regional option uses a technology, known as "series compensation", which enables more power to flow through existing lines, and so does not require new overhead lines.
It proposes to use the existing 400kv grid infrastructure from Moneypoint to the greater Dublin area instead of constructing any new overhead or underground solutions for Grid Link.
An underwater cable across the Shannon estuary is required in addition to some upgrade works to existing transmission lines.
The controversial Grid Link project had encountered stiff opposition from anti-pylon groups.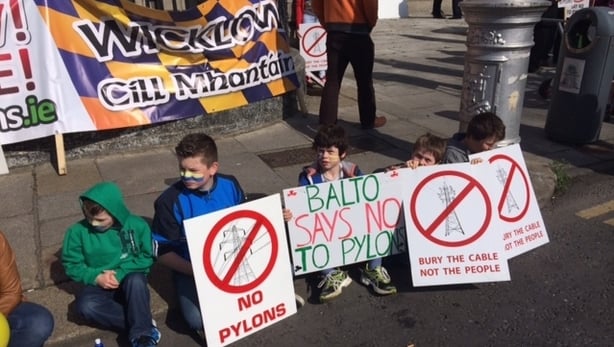 An Independent Expert Panel had been to oversee the integrity of a process to be undertaken by EirGrid to report on the Grid West and Grid Link projects.
Earlier this year, an Eirgrid discussion paper introduced the "regional option", which was not previously known by the panel.
In a statement the panel said as its Terms of Reference do not extend to consideration of the "Regional Option" the overhead and underground cable options are not needed and it said any comments it would make would be out of date.