Part two of our four-part series, by RTÉ's Mícheál Lehane and Conor McMorrow, on the key battles, issues and pressure points as the General Election nears.
To paraphrase the Taoiseach, here are 32 things "Paddy wants to know" about the election to the 32nd Dáil.
---
# Nine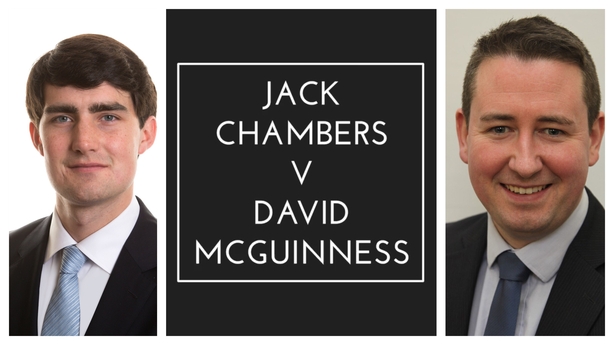 David McGuinness in Dublin West was once the darling of the Fianna Fáil leadership. The young teacher from Mulhuddart was selected to run in the two by-elections to fill seats left vacant by Labour's Patrick Nulty and the late Brian Lenihan. He polled well in both and looked certain to be put on the party's General Election ticket.
Enter young Jack Chambers, a medical student from Castleknock. He managed to beat Mr McGuinness at the selection convention leading to Mr McGuinness' departure from the party. Mr McGuinness will now stand as an independent. Expect much "ground hurling" in a dirty election battle between the pair.
---
# Ten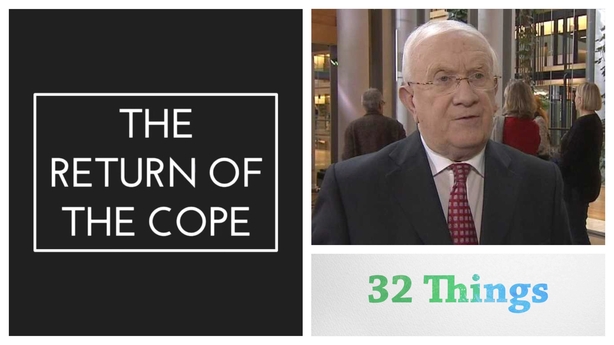 Former Fianna Fáil MEP, TD and junior minister Pat The Cope Gallagher is returning to the fray in this election. He says that he has never been as busy since losing out in the European Elections in 2014. The 67-year-old believes he has a personal vote in West Donegal that cannot be handed on to any other Fianna Fáil candidate. He and sitting TD Charlie McConalogue make up the Fianna Fáil ticket, but surely it will still be an enormous challenge for both to get elected.
No such problems for Sinn Féin, with Pearse Doherty and Pádraig Mac Lochlainn both expected to comfortably retain their seats.
Fine Gael, though, faces problems. Dinny McGinley has exited stage left and there is no obvious candidate in the south of the county to replace him. Junior minister Joe McHugh will hope he will be returned to the Dáil for a third time. Killybegs-based independent Thomas Pringle has lost much of his electoral ground in the redrawn constituency. However, the increased support for independents, as indicated by the opinion polls, coupled with his high profile as a member of the Dáil Technical Group should boost his chances.
---
# Eleven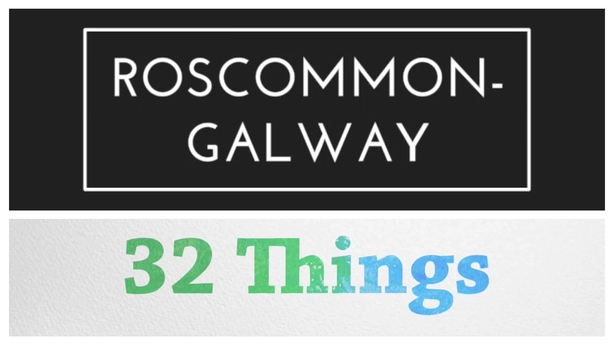 Could this constituency (and possibly Dublin Central) be the only two left without a Fine Gael TD? Last time around Luke 'Ming' Flanagan along with Fine Gael's Frank Feighan and Denis Naughten secured the three seats here. A lot has happened since. Mr Flanagan departed for Europe and he was replaced by independent TD Michael Fitzmaurice. Mr Naughten left Fine Gael and Mr Feighan has decided not to run the next time around. Incumbents Fitzmaurice and Naughten will take two of the seats here, with Mr Naughten taking traditional Fine Gael votes.
The portion of East Galway that forms the new constituency following the boundary changes will see Mr Fitzmaurice's vote grow. This constituency could be a bellwether for the Fianna Fáil recovery as the party has traditionally had a seat here. Fine Gael's Maura Hopkins won 17% of the vote in the Roscommon-South Leitrim by-election and she is running again. So it could be between Ms Hopkins and Fianna Fáil for the last seat here. Former junior minister Conor Lenihan has been floating the idea that he could take a seat here for Fianna Fáil.
---
# Twelve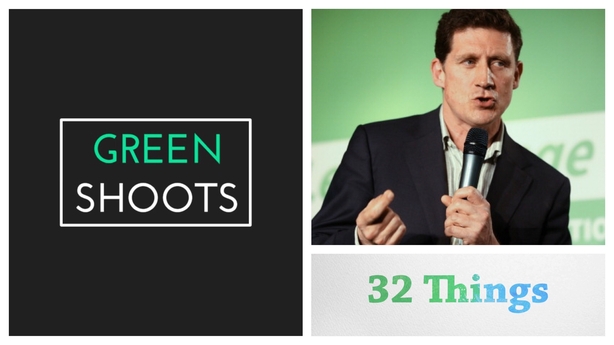 There was a recovery of sorts for the Greens in the local and European elections with 12 councillors returned and Eamon Ryan running Nessa Childers close for the third European Parliament seat in Dublin. Was this evidence of a general absolution (for the sins of being part of the last government) from the electorate or merely voters choosing something different in elections often deemed less important than Dáil ones?
The party leader will no doubt say the results indicate a shift in the political order and he will believe there is a real chance of him winning one of the four seats in Dublin Bay South. If he is right, there is a possibility of two or three seats for the party in this election with several other Green candidates also likely to do well. These include: Catherine Martin in Dublin Rathdown, Ossian Smyth in Dún Laoghaire, Roderic O'Gorman in Dublin West, Malcolm Noonan in Carlow-Kilkenny, and Mark Dearey in Louth.
---
# Thirteen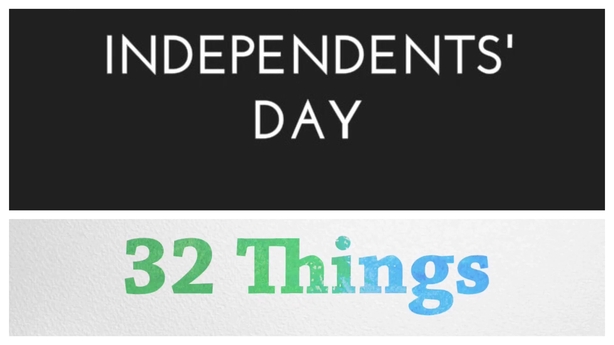 Opinion polls over the past few years all point to the Irish electorate wanting to vote for "the 25-30%" group of Independents and Others. These high poll ratings are sure to encourage many new independent candidates to contest this election.
Independent TD Michael Fitzmaurice's victory in the Roscommon-South Leitrim by-election suggests the opinion poll results can convert into Dáil seats.
The biggest challenge for this group will be the number of independents running. This will greatly dilute their share of the vote. Expect sitting independents such as Mr Fitzmaurice, Noel Grealish and Michael Healy-Rae to be returned. Also watch out for candidates such as current Mayor of Cork County Council John Paul O'Shea, Michael Kilcoyne in Mayo, Sean Canney in East Galway, Ann Norton in Clare, Kevin 'Boxer' Moran in Longford-Westmeath, former Fianna Fáil councillor and county mayor Alan Coleman, and Michael Collins in Cork South West.
---
# Fourteen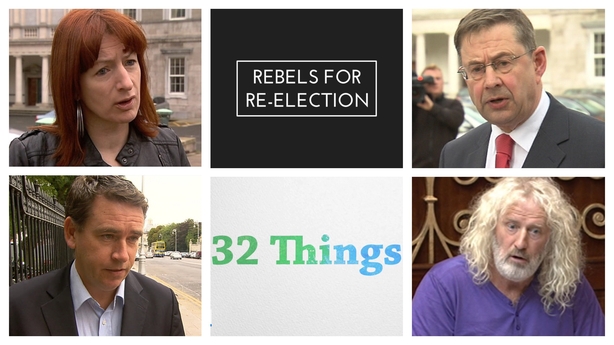 Some TDs fell foul of their party's rules during this Dáil. Éamon Ó Cuív resigned as deputy leader of Fianna Fáil in 2012 and has repeatedly criticised the party's strategy in opposition.
Clare Daly left the Socialist Party in 2012. Her erstwhile colleagues said at the time that she had placed "more value on her political connection with independent TD Mick Wallace than on the political work of the Socialist Party". Speaking of Mr Wallace, the Wexford poll topper has been embroiled in several controversies, ranging from unpaid taxes to scaling the perimeter fence at Shannon Airport (along with Ms Daly). Along the way deputies Daly and Wallace raised the Garda Whistleblower revelations that ultimately led to the resignation of then justice minister Alan Shatter.
On a not unrelated note, the latest offering from perpetual rebel John Deasy focused on the "retirement" of Martin Callinan. The Waterford TD said it gave the public a glimpse of what the Taoiseach is like "behind closed doors". All the rebel TDs mentioned look to be held in high esteem in their constituencies with all set to be comfortably re-elected.
---
# Fifteen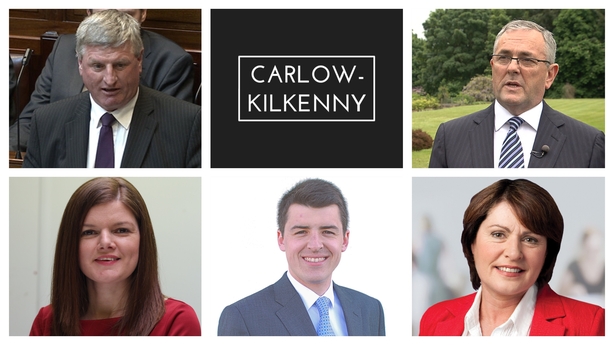 The "mocks" are done. Now it is time for the Leaving Cert. Fianna Fáil's Bobby Aylward won the seat left vacant by Phil Hogan in the May 2015 by-election. He will have to fight for the seat again in the General Election. One of his most formidable opponents will be party colleague and PAC chairman John McGuinness.
Another worry for Mr McGuinness will be the strong showing of fellow Kilkenny city candidate Patrick McKee from Renua in the by-election. Renua is in with a slim shout of taking a seat. Junior minister Ann Phelan faces an uphill battle. Sinn Féin's Kathleen Funchion is well poised in this five-seater.
Prediction: Two Fine Gael, two Fianna Fáil and one Sinn Féin.
---
# Sixteen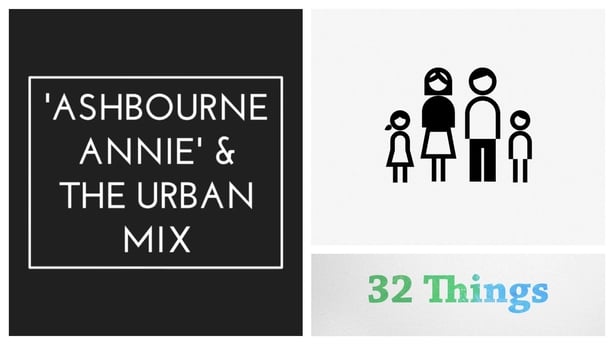 Fianna Fáil needs to win back seats in the Dublin commuter belt if talk of any party recovery is to bear fruit. However, success or failure here could depend on the opinions of "Ashbourne Annie". It was a concept developed by Labour's backroom team and it shows the value they attach to this vote. Annie has now replaced "Breakfast Roll man".
She is a stay-at-home mother-of-two who lost her job during the recession. But rising property prices that might take her home out of negative equity, coupled with a rise in her husband's income offer a possibility of the return of good times. That is what the Government parties will hope anyway, but if they are unsuccessful then several of their TDs are under pressure in these areas. They include: Labour's Dominic Hannigan, Anne Ferris, and Ged Nash; and Fine Gael's Regina Doherty, Damien English and Anthony Lawlor. Should they lose out, those well placed to replace them include Fianna Fáil's Thomas Byrne, James Lawless and Shane Cassells. Sinn Féin will have high hopes for John Brady in Wicklow, Darren O'Rourke in Meath East and also Réada Cronin in Kildare North.
---