November or early spring? That is the question exercising minds around Leinster House as the Dáil begins its final lap.
RTÉ's Mícheál Lehane and Conor McMorrow take a look at the key election battles, the issues and pressure points. To paraphrase the Taoiseach, here are 32 things "Paddy wants to know" about the election to the 32nd Dáil.
This is part one of our four-part series.
---
# One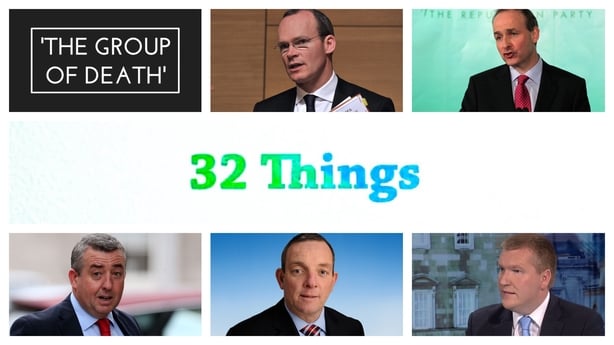 The Cork South Central constituency boasts five of the most able TDs in the Dáil - Minister for Agriculture Simon Coveney and his Fine Gael colleague Jerry Buttimer, who is chair of the Oireachtas Health Committee; Fianna Fáil leader Micheál Martin and party finance spokesperson Michael McGrath; and Labour TD and banking inquiry chairperson Ciarán Lynch.
The "Group of Death" has been made deadlier as it drops from five to four seats - that means one of the five will lose out. And that's not to mention the threat of Sinn Féin's Donnchadh Ó Laoghaire. A Sinn Féin seat gain here would see two of the incumbents lose out.
---
# Two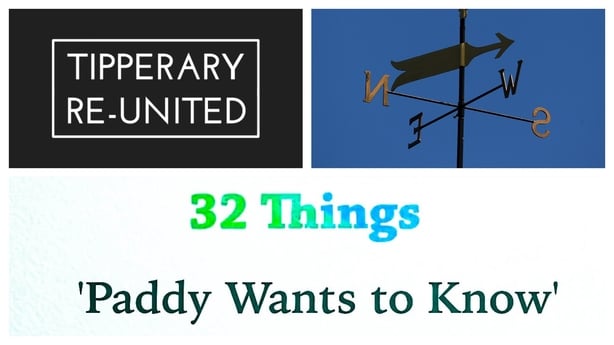 The weather vane constituency of Tipperary North is no more. Now there is a single five-seater, thus one of the six TDs will definitely be booted out. What's more, this is a constituency where Sinn Féin stands a good chance of winning a seat with Nenagh postman Séamie Morris. The party's local election results here were impressive. The exact opposite was the case for the Labour Party. This could spell trouble for the constituency's Cabinet minister Alan Kelly. But his base around the greater Nenagh area is seen as relatively solid.
The Fine Gael and Labour voting pact is viewed as being a significant factor here. If Fine Gael's Noel Coonan were to be eliminated before Mr Kelly, that would considerably boost the Labour Party deputy leader's chances of holding his seat.
All polling data from here (revealed in hushed tones by party apparatchiks) has Michael Lowry comfortably winning a seat, ditto one Fine Gaeler, most likely Tom Hayes, and also the return of one Fianna Fáil seat. This would most likely be Michael Smith Junior, although momentum is building in his running mate Jackie Cahill's campaign.
Sitting independent TDs Mattie McGrath and Seamus Healy are formidable forces in the south of the county, with both difficult to discount. But could a possible Fianna Fáil seat gain here eat into the vote that Mr McGrath won at the expense of his former party last time? Quite possibly yes.
Prediction: Lowry, Hayes, Smith, Healy, and Morris or Kelly.
---
# Three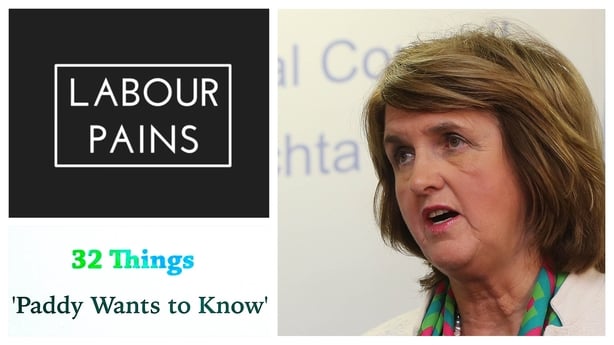 To borrow a word from Pat Rabbitte, the Labour Party has been "pirouetting" between 6% and 10% in opinion polls for the past few years. We had "The Spring Tide" in 1992 and "The Gilmore Gale" in 2011. Both marked great days in the party's electoral history.
But are we about to witness "The Burton Bloodbath"? The party secured a 7% share of the vote in last year's local elections leading to scores of seat losses. In the five Dáil by-elections in the past three years, Labour has polled between 5% and 10%.
None of this bodes well for the General Election. The party won 37 seats in 2011, but if opinion polls and by-election seats are replicated, a lot of its TDs will not be returned. Optimists in the party hope that a recent 10% opinion poll showing is the foundation for a recovery - 10% is also the party's historical average in general elections.
"Stability" and "trust" will be two of the key messages from Labour in its campaign to be returned to government. The party will use the election to point to its role in guiding Ireland away from the rocks during the biggest economic storm in our history.
---
# Four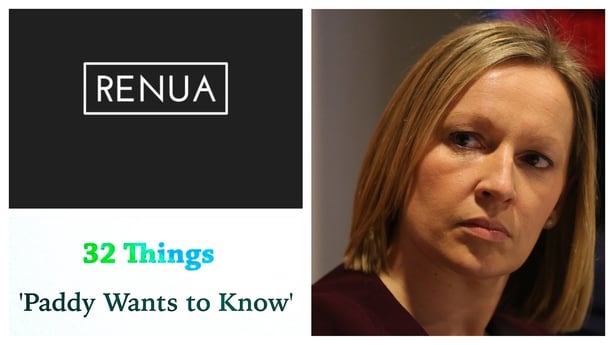 The party's delivery into public life was traumatic. There was Terence Flanagan's panicked struggle to articulate Renua's policies. This followed much dithering from the typically outspoken Eddie Hobbs when asked repeatedly if he would contest the election. It rounded off a day to forget for Lucinda Creighton's party.
Their newly-recruited spin doctor, John Drennan (a former Sunday Independent journalist), has since borrowed a John Giles phrase and contends the party has now "earned the right to play" on this stage, where 11 candidates have so far been selected to wear the party colours.
Still much hinges on their star player, Ms Creighton, and there is a feeling this party is over-reliant on her. It will hope a message of more transparency in public life and more tax breaks for small businesses will broaden its appeal as the election nears.
Patrick McKee's first preference vote of just under 10% in the Carlow-Kilkenny by-election was very solid. But it will have to be bettered next time if this party is to have any chance of becoming the kingmakers in the 32nd Dáil.
---
# Five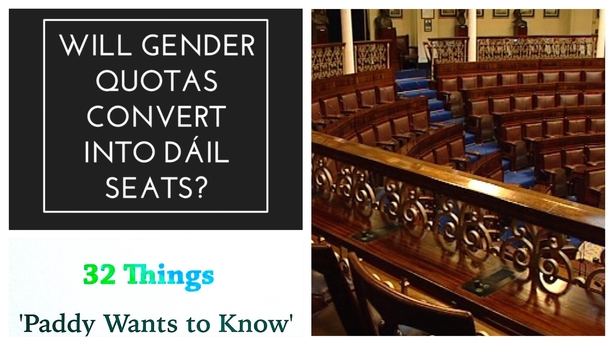 Only 95 women have been elected to Dáil Eireann in its history. Just 15 women have sat at Cabinet. So is this dismal record of female participation about to change?
There are currently 27 female TDs, or 16% of the 166 deputies. In this election the larger political parties are subject to new gender quotas and must select a minimum of 30% of female candidates. Critics have labelled this "gender-mandering" while 'Iar-Taoiseach' Bertie Ahern dubbed the quotas "mad".
According to Women for Election, the non-partisan organisation set up to train and mentor women in politics, the political parties will all meet their quotas. A higher than usual number of female independent candidates is already confirmed to run. The question is, whether or not the gender quotas will convert into Dáil seats?
---
# Six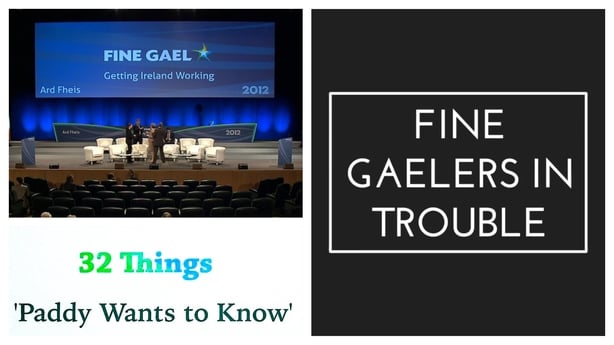 In 2011, Fine Gael won 76 of the 166 Dáil seats with a 36% share of the vote. The number of Dáil seats has been reduced to 158. Opinion polls show Fine Gael's showing vary widely but it has not really gone above the key 30% mark.
On this share of the vote a number of incumbent Fine Gael TDs are in danger - Paschal Donohoe, Regina Doherty or Helen McEntee, Sean Conlan, Tom Barry, Áine Collins, John Perry, Derek Keating, Ciaran Cannon, Alan Farrell or James Reilly, Brendan Griffin, Anthony Lawlor, Fergus O'Dowd, Michelle Mulherin, John O'Mahony, Damien English, Noel Coonan and Seán Kyne.
---
# Seven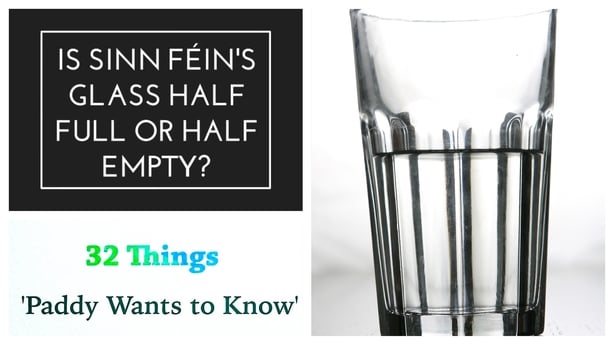 If you take the glass half full view, Sinn Féin has been hovering between the high teens and early twenties in opinion polls for the past few years. The party has a 20% average in opinion polls in 2015. If this is replicated in the General Election, it would be a marked increase on the 9.9% garnered in 2011. That won the party 14 Dáil seats, and another ten seats seem within the party's reach.
Maurice Quinlivan of Limerick City, Eoin Ó Broin of Dublin Mid West, David Cullinane of Waterford and Martin Kenny of Sligo-Leitrim are expected to win seats. This would mark the party's highest number of TDs since the 1920s. Can Sinn Féin's opinion poll ratings convert into Dáil seats? Or will we see the traditional drop off in support at the polling booths?
If you take the glass half empty view, Sinn Féin's support has plateaued in the past 12 months and some of its "soft" vote has moved away following a series of controversies. Sinn Féin's core vote is rock solid, but the question is whether it can grow on this and pick up seats in areas such as three-seat constituencies?
---
# Eight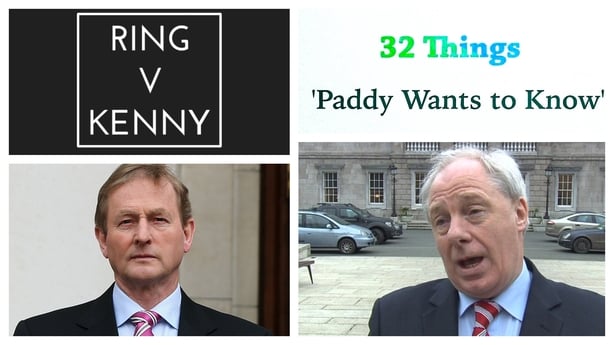 The figure 17,472 is an important one for the Taoiseach. That is the number of first preference votes he won in Mayo in 2011. There will be fewer votes up for grabs this time, as this constituency shrinks from five to four seats. This would never be publicly admitted but it would surely be important for the Taoiseach to remain ahead on first preference voters of his popular and colourful junior minister from Westport, Michael Ring.
Minister for Finance Michael Noonan said recently that Westport was an economic hot spot. Not so the Taoiseach's town of Castlebar, which is something his rivals on the ground will certainly point out come election time. They include Fianna Fáil TD Dara Calleary and his running mate Councillor Lisa Chambers. She is seen as a potential Fianna Fáil gain in this election.
But with John O'Mahony moving to Galway West, there is still a light sprinkling of hope in Fine Gael that winning three seats remains a possibility. It seems like a long shot though. Independent Michael Kilcoyne is also expected to poll well here.
Prediction: Kenny, Ring, Calleary, Chambers.
---