Afghan forces backed by US air support battled Taliban fighters for control of the northern city of Kunduz after militants seized control of the provincial capital.
The sudden fall of Kunduz yesterday was a major setback for the government of President Ashraf Ghani and raised questions over how ready Afghan forces were to tackle the Islamist insurgency alone.
President Ghani announced in a televised address that more reinforcements were on their way to regain the city, which he said had fallen partly because government forces had shown restraint to avoid civilian casualties.
"The government is responsible, and cannot and will not bomb its own citizens."
Supply lines to Kunduz city had been interrupted by fighting in surrounding areas, according to Western and Afghan security officials.
To the south, clashes in Baghlan province closed a main route from the capital Kabul, while one convoy carrying security personnel was ambushed by Taliban insurgents.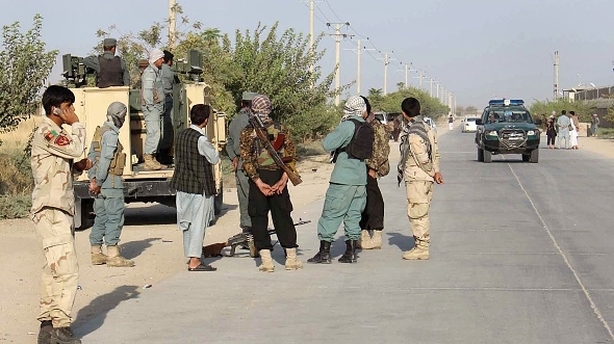 Further afield, and independent of the action around Kunduz, fighting broke out in Nangarhar province bordering Pakistan.
At least 30 insurgents claiming loyalty to the so-called Islamic State were killed when militants attacked police checkpoints in Achin district. Four security personnel also died.
A Taliban spokesman said one reason for the assault on Kunduz was to prove that the group was still united, after the appointment of a new leader in July had angered many key figures.
Earlier, the government said its forces had regained the Kunduz city prison and provincial police headquarters, which were overrun last, a claim which the Taliban denied.
More than 100 Taliban fighters were among the 600 prisoners who escaped during the jail attack.
US military planes struck Taliban positions on the outskirts of the city, a NATO spokesman said.
Colonel Brian Tribus, a spokesman for the NATO-led coalition, denied reports later in the day that there had been civilian casualties in the air strike.
Police said 83 Taliban were killed in the US action, a claim also denied by the Taliban.