The Master of the Rotunda Maternity Hospital has told the Joint Committee on Health and Children that maternity services in Ireland require a 57% increase in consultants and 600 additional midwives in order to meet demand.
Dr Sam Coulter-Smith outlined issues that have led to an inability to recruit and retain staff.
He said over the past two to three years maternity services have been in the headlines for the wrong reasons with high profile cases in the news.
He added that the quality of service is questioned in the media daily and much of the reporting has been sensationalist and frightening to prospective mothers.
He said maternity services remain good but results could and should be improving.
There has been a 25-30% increase in deliveries in recent years with 9,000 deliveries annually at the Rotunda Hospital, he said.
He said that obesity affects about 30% of patients, infections are more complex, and population diversity has brought new challenges in terms of disease.
Dr Coulter-Smith said no additional funding has been provided to deal with these challenges.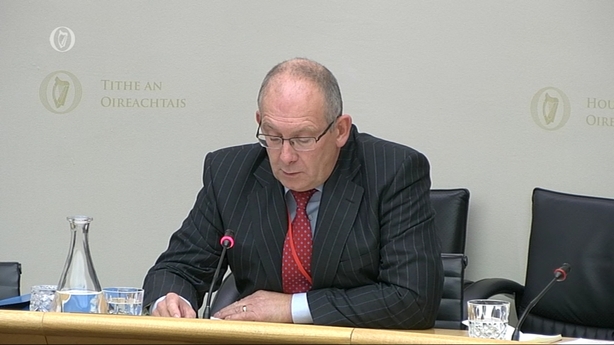 He said the recession has resulted in a fee reduction for hospitals which has had an effect on income.
He said sick mothers are still transported to hospitals away from their babies.
In recent years the Health Service Executive set up clinical programmes, which is a welcome development, but no provision for additional resources and many hospitals do not have the staff or resources to implement guidelines, he said.
Dr Coulter-Smith said the new one size fits all model is not working and that patients in different parts of the country do not have equity of access to services.
He said mental issues in pregnancy affect about 10% of patients and endocrine services are stretched beyond coping point.
He said there was a lack of good governance and nothing changes until something happens.
Dr Coulter-Smith said boards have not yet been appointed to which hospital CEOs are to be answerable.
Anti-natal care to women should be delivered in a community setting, he said.
Dr Coulter-Smith added that the current protection of life during pregnancy legislation is welcome but does not address fatal foetal abnormalities and other issues.
He said where a woman chooses to continue her pregnancy they should be in a position to support her.
He said obstetric led care should be abandoned and a move towards patient led care.
Responding to questions from Committee members, Dr Coulter-Smith also said that the coroners system is slow and getting information back is slow.
In terms of his personal involvement in external reviews, he said he hasn't been personally involved as he is so busy but ex Masters have often gotten involved in those reviews.
He said staffing, facilities and the infrastructure have been hugely stretched and maternity services have been underfunded.
Dr Coulter-Smith also said there was a need to be competitive in relation to attracting staff and it wasn't just about salary.
He said when bad things happen, it was about being honest.
In relation to a cut-off figure of 4-5,000 for a delivery unit, he said there would be no value for money if a maternity unit was smaller.
Meanwhile also before the Committee, Dr Sharon Sheehan, Master of the Coombe Hospital in Dublin, cautioned against a coastal remit for maternity services.
Dr Sheehan said there was a need to look at a nationwide approach to providing maternity care.
She said deciding what level of care could be provided in each unit was the way to go and she reiterated the need to provide anti-natal care in the community.
Dr Sheehan noted that midwifery is no longer a requirement of nurse training.
She also said the Coombe Hospital has an open culture with their patients and acknowledges if something goes wrong, rather than a deny and defend approach.