The Taoiseach has said that refugees coming to Ireland can contribute to the economy and to society and urged people to welcome them.
"We should focus on the reasons as to why we can open our country to those who can contribute to our economy and our society," Enda Kenny told reporters as he arrived for the emergency summit of EU leaders in Brussels.
"From our own history we understand what it is to live on another man's shore, and Ireland has been a leading proponent of this.
"It's about the why, really, of why you should do this.
"I opened a facility recently, speaking to a young woman there who was the financial controller of a very major company, she told me her parents came to Ireland as Bosnian refugees after the Balkan wars and she went to school in Ireland and obviously was educated and is now contributing greatly to our economy and the status of our country."
Earlier, it emerged that EU nations will give an additional €1 billion to UN agencies dealing with the refugee crisis, according to a draft statement from the summit.
In his invitation letter to the summit, EU President Donald Tusk said the issue "could not wait" and appealed to countries to make pledges immediately.
"The World Food Programme needed money to provide food to 11 million people in Syria and in the region. The WFP has already substantially cut food support to refugees," Mr Tusk wrote.
Sleeping after hours walking. #Refugee #Croatia pic.twitter.com/R0d7XNTaKC

— Seán Mac an tSíthigh (@Buailtin) September 23, 2015
British Prime Minister David Cameron said as he arrived at the summit that his country would give £40 million (€55m) to the WFP "because we must make sure people in refugee camps are properly fed and looked after."
He said that could "stop them from thinking of making this very difficult and dangerous journey to Europe."
German Chancellor Angela Merkel said on her way into the summit that the EU had to tackle problems including "combatting hunger in the refugee camps. Germany will play its part."
The leaders will discuss Europe's overall approach to the crisis and yesterday's approval by EU justice ministers of a plan to redistribute 120,000 refugees across member states.
The proposal was backed by a majority, but Slovakia, Romania, the Czech Republic and Hungary voted against it.
The UNHCR has warned that today's summit may be the "last opportunity" to resolve the crisis.
The agency said up to 500,000 displaced people have arrived in Europe so far this year, while the UN Children's Agency UNICEF has reported a 80% rise in the number of children seeking asylum in Europe so far this year, compared to 2014.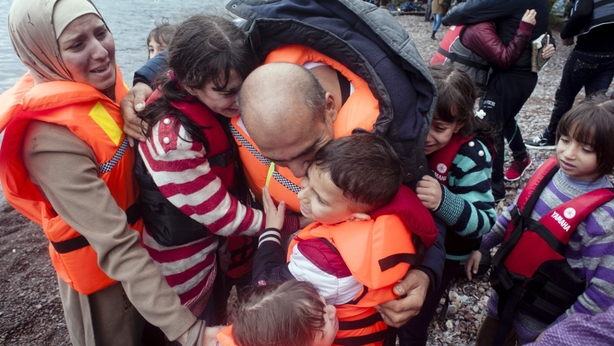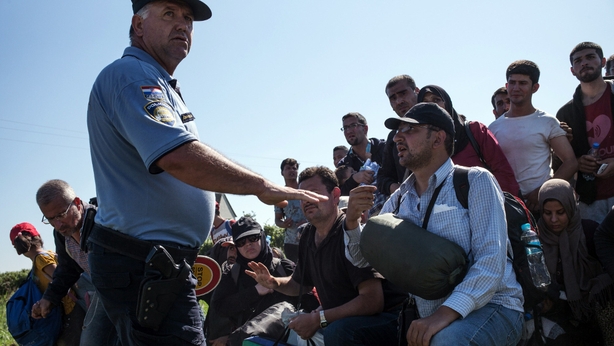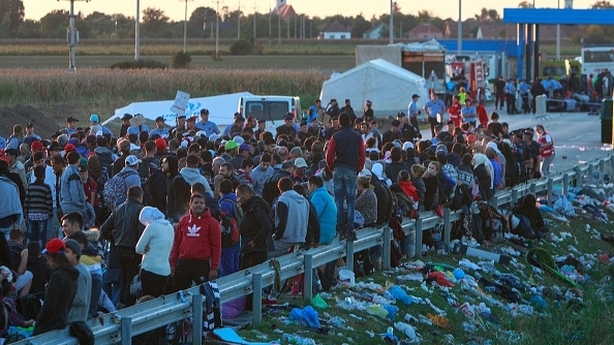 The meeting follows the agreement reached yesterday by justice ministers to relocate 120,000 refugees from Italy and Greece to other parts of the EU.
EU leaders want to focus on how to tackle the crisis at source, or at least on Europe's external frontiers, now that agreement has been finally reached on relocating some of those who have already entered.
But the mood following yesterday's agreement by justice ministers is likely to be combative because the Luxembourg presidency of the EU had to resort to a rarely used mechanism, the Qualified Majority Vote, to force the relocation plan through against a hard core of eastern European countries who have bitterly opposed it.
Slovakia's Prime Minister Robert Fico declared last night that as long as he was in office he would never apply the new plan, even though under the EU treaties he is obliged by law to do so.
Mr Fico was among those who insisted he would not accept the "diktat" from Brussels.
The vote has deepened antagonisms between countries where the refugees first arrive and those where they want to end up and officials will be anxious to shift the debate to where the refugees originate.
Since an end to the Syrian civil war looks unlikely in the short term there is a move to provide more support to countries like Turkey, Jordan and Lebanon where some four million refugees reside, often in bleak camps, in the hope that it will encourage them not to make the perilous journey to Europe.
Meanwhile, US President Barack Obama has pressed European nations to take their "fair share" of refugees.
After a telephone call with German Chancellor Angela Merkel, the White House said "the two leaders agreed on the need for a Europe-wide solution in which all European member states accept their fair share of refugees."
The statement is likely to be seen as a warning to Hungary, the Czech Republic, Romania and Slovakia who unsuccessfully opposed last night's deal.
But Mr Obama's call will be diluted by accusations that Washington has itself not done enough to address the crisis, despite being the leading humanitarian donor to the region.
With millions of Syrians forced into camps across the Middle East, tens of thousands crossing Europe on foot and hundreds washing up dead on beaches, the US has promised to take in only 10,000 refugees next year.
In the year ending September 2015, the world's biggest economy took in 70,000 refugees.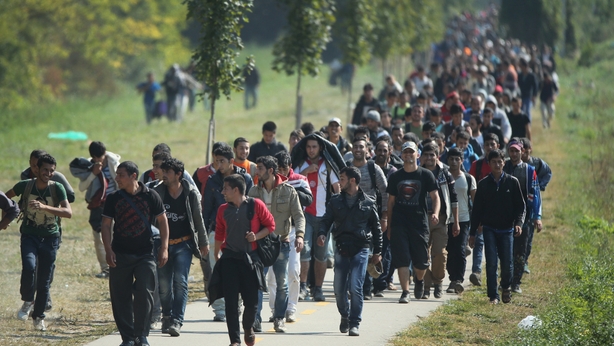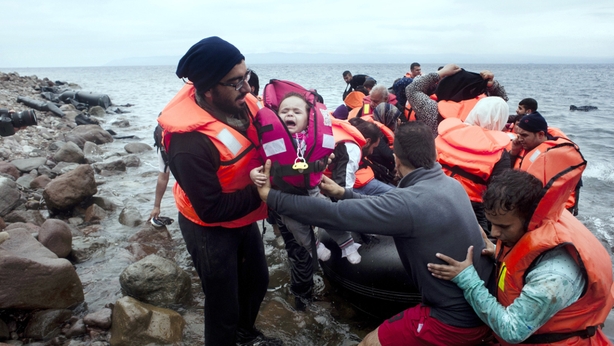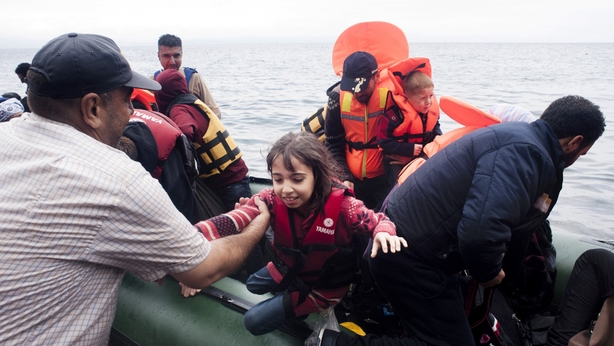 The figures are dwarfed by the up to one million Syrian refugees Germany is expecting to take in this year alone.
Elsewhere, Australia's new Prime Minister Malcolm Turnbull has admitted he had concerns about asylum seekers being held in Pacific island camps, but gave no indication of immediate change to the hardline policy.
All asylum seekers coming by boat to Australia are sent to camps in Papua New Guinea and Nauru and ultimately denied resettlement in Australia even if they are found to be genuine refugees.
Asked about the plight of hundreds of these people, some of whom have been in the much criticised camps for two years, Mr Turnbull admitted to having concerns.
"I understand the issue, I have the same concerns about it, about the situation of people on Manus and Nauru... as I would think almost all Australians do," he said in an interview with Sky News.
"But what I am not going to do, is make changes to our border protection policy sitting here with you," he told the interviewer.
"Our policies will change, all policies change. But when we do make changes, we will do so in a considered way and they will be made by the minister, myself, the cabinet."
Executive Director of UNICEF Ireland Peter Power has urged Russia and the US to get more involved with helping relieve the current refugee crisis in Europe.
Speaking on RTÉ's Morning Ireland Mr Power said that while Europe does need to "step up its game", the current situation is very much a global problem.
Mr Power, who is currently at a Lebanese refugee camp close to the Syrian border, said the current number of refugees fleeing Syria is the biggest humanitarian crisis that we have ever faced.
"When you're here looking at it on the ground, you have to be saying to European leaders and other global powers, like the United States, like Russia, that you know they can stop this.
"They have the power to stop this humanitarian crisis if they used their collective will. They need to do so, they need to do so now because this is the biggest humanitarian crisis we've ever faced."