The European Parliament has backed plans to relocate 120,000 refugees around the EU to help the frontline states of Greece, Hungary and Italy, in a move that raised pressure on ministers to adopt the proposals next week.
In an emergency vote called after EU interior ministers failed to back the scheme on Monday, MPs approved the plans by the European Commission by 372 votes to 124 with 54 abstentions.
The ministers are due to meet again on Tuesday to discuss the plans with a possible summit of EU leaders also on the cards.
Parliament had to approve the plans but would normally have done so after EU states had rubberstamped them.
"We are very grateful to the European Parliament for understanding the urgency of this matter," European Commission Vice President Frans Timmermans said before the vote in Brussels.
Mr Timmermans said the vote meant that both the Commission and parliament "can say to the [European] Council that the moment to act is now".
"The speed with which the European Parliament is giving its opinion is obviously down to the extreme urgency," a spokesman for the office of parliament head Martin Schulz said.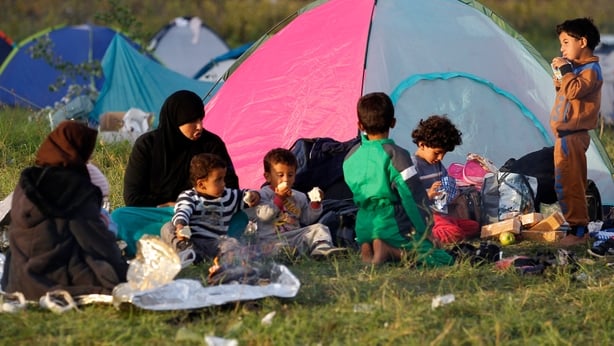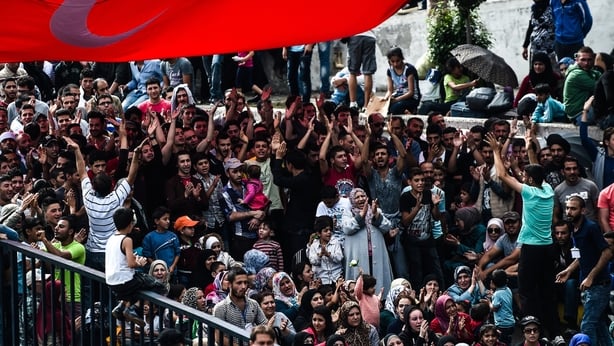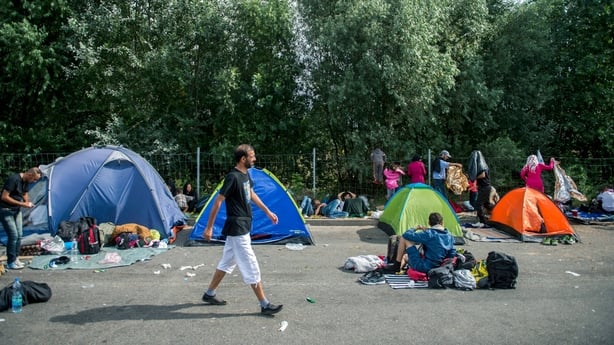 Fleeing war and poverty in the Middle East and Africa, nearly 500,000 migrants have flooded into Europe and EU member states have until now only agreed to relocate 40,000 asylum seekers from Italy and Greece.
The Commission praised the parliament for resorting to an emergency procedure to vote in favour of the Brussels plan just a week after it was first unveiled.
"The path is now clear for the Council to adopt our proposal," it said in a statement.
Hopes of a unanimous deal collapsed in the face of opposition from Hungary, the Czech Republic, Slovakia and Romania at the crisis meeting in Brussels, officials said.
Austria in call for 'better rules' on migration
Austria called for "new and better rules" on migration, urging a European Union summit on the issue as thousands of migrants streamed into Croatia in search of new routes to western Europe.
The influx into Croatia puts Slovenia next in line on the route to Austria and the chosen destination of most migrants and refugees, Germany.
Slovenian Prime Minister Miro Cerar, speaking after talks with Austrian Chancellor Werner Faymann in Ljubljana, said Slovenia would stick to the rules of Europe's Schengen zone of border-free travel.
His government has said it will receive asylum requests, but not create a "corridor" for refugees to simply pass through Slovenia and into Austria.
"We need to deal with the problem where our (the EU's)external borders begin," Mr Faymann said.