Thousands of people filed past the remains of Thomas Kent at Collins Barracks in Cork this evening.
A State funeral for Kent, who was executed following the 1916 Easter Rising, will be held tomorrow.
His remains were today brought to St Michael's Garrison Church in Collins Barracks for a prayer service in advance of tomorrow's funeral.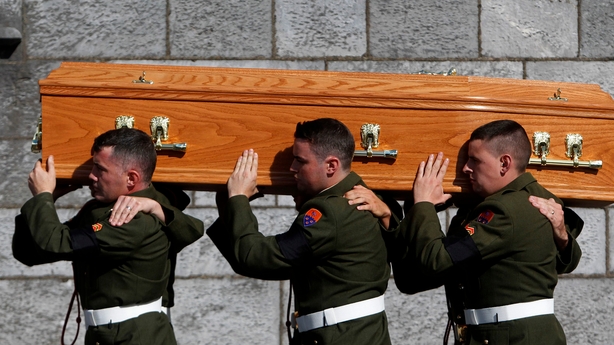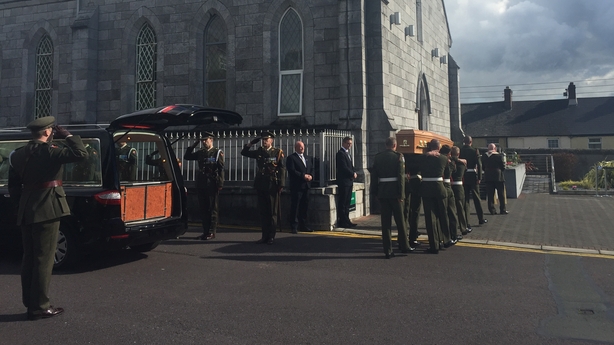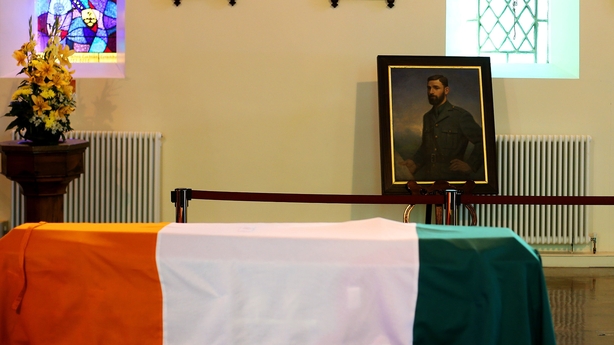 Kent's extended family, including two of his three elderly nieces, were among those who attended the service.
Kent was one of the 16 men executed in the aftermath of the Rising and one of only two executed outside Dublin, the other being Roger Casement, who was hanged in London.
Tomorrow at midday Kent's remains will be brought, under full military honours, to Cork Prison for the official removal service.
For 99 years he was buried in a shallow grave in the prison until his exhumation in June.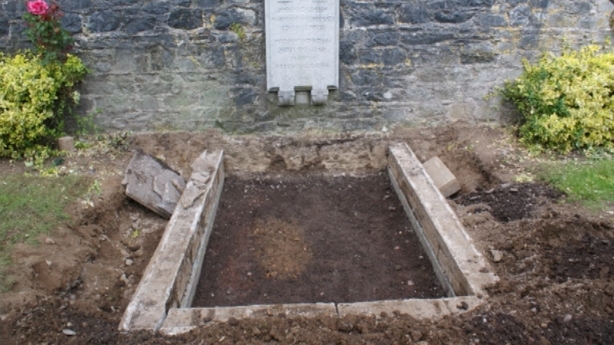 (Pic: Courtesy of The National Monuments Service DAHG)
Kent was a prominent organiser of the Irish Volunteers and was arrested following an incident at his Castlelyons home, in which a Royal Irish Constabulary officer was killed and Thomas' brother Richard was fatally injured.
Taoiseach Enda Kenny offered a State funeral to the Kent family earlier this year and the family accepted.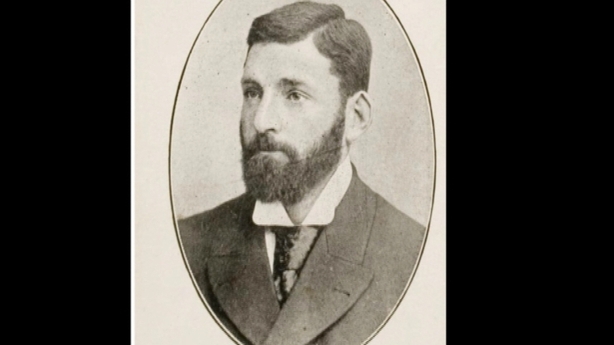 (Pic: Courtesy of the National Library of Ireland)
Kent will be re-interred with his brothers in St Nicholas Church during tomorrow's funeral.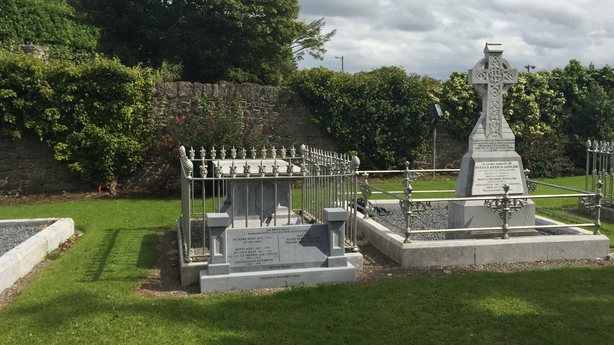 The requiem mass will be attended by President Michael D Higgins, the Taoiseach and Tánaiste Joan Burton.
Mr Kenny will deliver the Graveside Oration.
Speaking on RTÉ's Séan O'Rourke, former director of the National Museum of Ireland Pat Wallace defended the event, which has faced some media criticism.
He said that there is a need to respect his patriotism.
He said: "There is absolutely a precedent, Séan I'd go further, there's a need to respect men of belief and patriotism. And his family want him to be buried with them in north Cork."
Coverage of the funeral begins on RTÉ One and RTÉ News Now at 1.25pm tomorrow.