The sister of Aisling Brady McCarthy, the Irish nanny who had a murder charge against her dropped almost three years after she was arrested following the death of a baby girl, has spoken out on behalf of the family for the first time.
In an exclusive interview on RTÉ's Prime Time, Sharon Grehan said the trauma of her sister spending 28 months in prison in the United States was "tremendously difficult".
Ms Brady McCarthy, 37, spent almost two-and-a-half years in prison awaiting trial for the murder of one-year-old Rehma Sabir, who she was looking after in Boston in January 2013.
The prosecution had alleged Rehma had suffered injuries after being shaken.
However, two weeks ago, and after extensive criticism by Ms Brady McCarthy's defence team of the prosecution case, the charge was dropped.

As she was in the US illegally, Ms Brady McCarthy was then deported to Ireland.
Ms Grehan accompanied her home to Ireland, and has since returned to Boston where she now lives.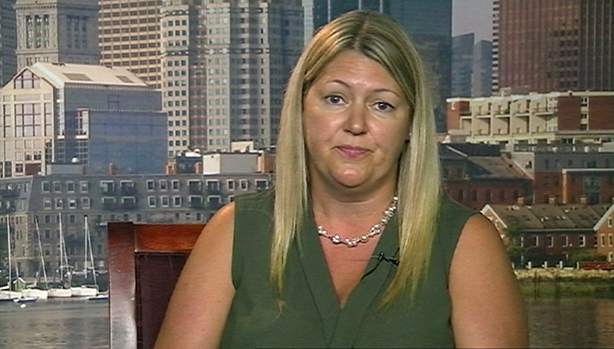 Speaking from Boston to RTÉ's Prime Time, she said that bringing her sister home to Ireland was very emotional.
"There were a lot of tears a lot of joy, a lot of calls, so much support, people have been just wonderful.
"Landing in Shannon was just surreal, the people at Shannon were great, they just got us out, at that point you were just so overwhelmed.
"There was not time to speak with media, we really just wanted to get her home."
Ms Grehan said her sister is currently in Ireland with her husband Don and their extended families
She said: "Aisling is doing amazingly well, despite what she's been through.
"I mean she's been through hell. What happened [to] her was terrible. It should never have happened. But she's enjoying her freedom. [She's] Enjoying the time with her husband.
"She needs her space but she is doing well. She's a strong girl."
Ms Grehan also described the trauma of her sister spending time in prison for a crime she did not commit.
"It was tremendously difficult. My brother Raymond is also here in Boson. And he shared the burden of the visits and Don also, Aisling's husband.
"We had wonderful people help out with the visits. Going into that prison and seeing your sister in there was just terrible.
"The fact that you had to leave her there after a visit, knowing that she did nothing wrong.
"It was heartbreaking, absolutely heartbreaking. It's heartbreaking to think she had to stay in there a day, a night, let alone two-and-a-half years.
"A lot of people wrote to her. From here and home in Ireland. People were tremendous. The support was tremendous.
"There are a lot of facts that haven't been reported on and the evidence here today is the same evidence that was there from day one."