The Central Bank has today unveiled the winning designs for the 2016 coins to mark the centenary of the Easter Rising.
The first will be used on €2 coins and 4.5m of these coins will be issued into general circulation in January 2016. 
The second will be used for the Central Bank's gold and silver proof collector coins which will be available in March 2016. 
The winning designs feature depictions of the statue of Hibernia, the historic personification of Ireland, on top of the GPO in Dublin, the headquarters of the provisional government during the Rising.
This is the first time Ireland will issue its own commemorative €2 circulation coin and the design for this coin was by Emmet Mullins.
The winning design for the proof silver and gold collector coins is by Michael Guilfoyle.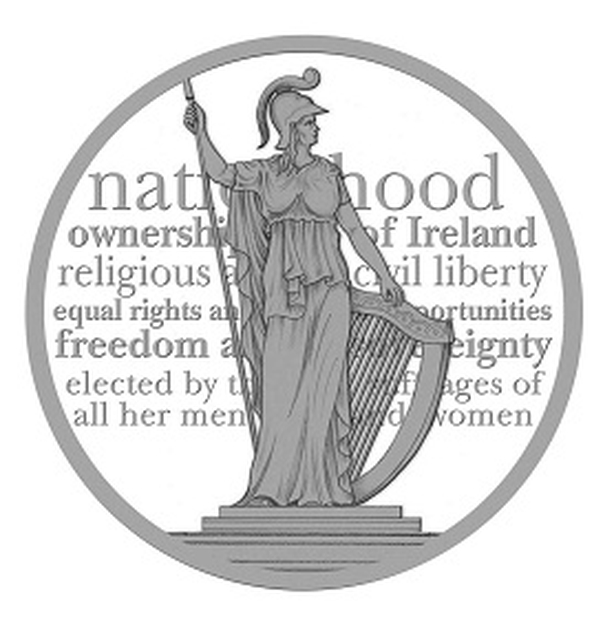 His design commemorates the 100th anniversary of the Proclamation of the Irish Republic, which was read by Patrick Pearse outside the GPO on 24 April 1916.
On this coin Hibernia features along with an arrangement of key words and phrases from the Proclamation.