Britain's Ministry of Defence has admitted a Royal Navy submarine was responsible for dragging a trawler backwards off the Northern Ireland coast earlier this year.
The Karen was towed at a rate of 10 knots by a submarine off the coast of Co Down in April this year.
Initially it was thought a nearby Russian submarine had been responsible.
However, the trawler's skipper has said he was now relieved to have finally received confirmation of the incident from the British Minister of Defence.
Speaking on RTÉ's Morning Ireland, Paul Murphy said his fishing gear became snagged on something underwater and the trawler was pulled backwards. He gave the order to release the fishing gear and saved the vessel from being capsized.
"There was no doubt in my mind it was a submarine," said Mr Murphy. "Having a lot of experience in this job it's the only thing that could be under the sea that could pull a big boat like this backwards at ten knots. That's when we knew we had a submarine but whose submarine was the question."
He received a letter from the British Ministry of Defence yesterday admitting responsibility.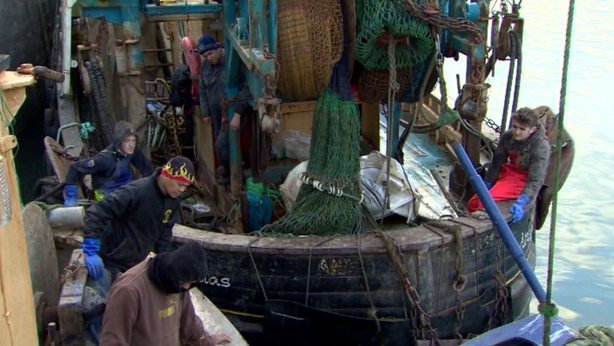 "They said that they were responsible for it and it was like an apology for it but there was no explanation for why it happened, why the submarine tangled with us.
"Obviously there's a breakdown in their protocol, we have a problem here at the moment. Obviously they can't detect fishing vessels properly so there is going to be a lot of work after this to find why they're not able to detect us."
The incident resulted in the trawler being in dry dock for four weeks and it took another three weeks to replace the fishing gear.
Mr Murphy said at times he had doubted his own sanity over the incident.
"Everyday we were going out and panicking about it. It really affected my fishing because I wasn't able to go to places where I wanted to go.
"It's only the last couple of weeks that I've been able to venture back to the spot where it happened and that's where the good fishing is. So it's affected myself and my crew big time."