Minister of State at the Department of Justice Aodhán Ó Ríordáin has said history will be very unkind to Ireland if it does not step up to the mark in tackling the refugee crisis.
Mr Ó Ríordáin said Irish people were contacting public representatives like him wanting to know whether Ireland was doing its rightful duty.
He said Ireland had agreed to take in 600 asylum seekers over the next two years in addition to the 520 previously agreed.
The minister said obviously Ireland had issues at home, and domestic problems that had to be faced include homelessness and housing issues.
However, he said these things were not competing with the international refugee crisis.
Mr Ó Ríordáin said he believed all of these issues could be addressed fairly and compassionately and that was what the Government needed to do.
He said the Government wanted to step up to the mark in terms of Ireland's international obligations, and that it wanted to do this in a coordinated European fashion.
It comes as it was announced today the EU is to hold an urgent meeting of ministers from member states on 14 September to discuss the escalating migrant crisis.
Meanwhile, French Foreign Minister Laurent Fabius has accused eastern European states, notably Hungary, of a "scandalous" policy towards refugees going against the values of the European Union.
Some European governments have refused to take in refugees and resisted European Union proposals to agree a common plan to do more to deal with the crisis, which is intensifying due to a surge in people fleeing war and poverty in Africa, Asia and the Middle East.
"With regard to all those people who are politically chased out of their country we have to be able to welcome them," Mr Fabius told Europe 1 radio.
"Every country has to respond to that. France, Germany, others have, but when I see certain countries that do not accept these groups, I find that scandalous."
"In particular eastern European states. They are extremely harsh. Hungary is part of Europe, which has values and we do not respect those value by putting up fences," Mr Fabius said.
Hungary, which is part of Europe's passport-free Schengen zone, is building a fence along its border with Serbia to contain what it calls a threat to European security, prosperity and identity.
"Hungary is not respecting Europe's common values so the European authorities need to have a serious discussions, even a stern discussion with its officials," Mr Fabius said.
Netherlands plans tougher asylum policy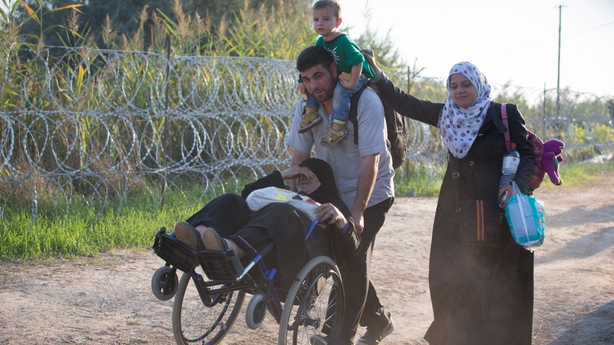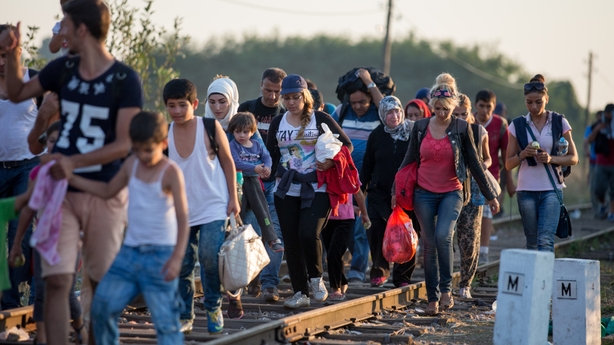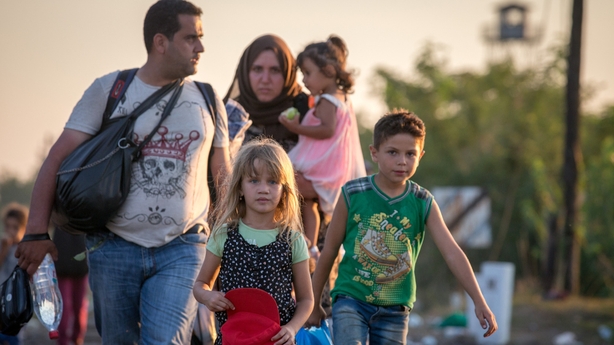 The International Organisation for Migration estimates a third of a million people have crossed the Mediterranean so far this year to arrive in southern Europe.
The difficulty of agreeing a common policy was manifest in June when leaders rejected European Commission chief Jean-Claude Juncker's proposal that they accept binding quotas to share out asylum-seekers from Italy and Greece.
In a joint statement today with his British and German counterparts, French Interior Minister Bernard Cazeneuve said they had asked for an urgent summit to discuss immigration in the next couple of weeks.
The three ministers "underlined the need to take immediate measures of face the challenge created by the influx of migrants," the statement said.
British Foreign Secretary Theresa May said Europe's migration system is broken, blaming the Schengen borderless zone for exacerbating the migrant crisis.
Writing in The Sunday Times newspaper, Ms May said: "The events of this summer have shown that the most tragic consequences of a broken European migration system have been borne by those at risk of exploitation.
"As countries in Europe are increasingly realising, these tragedies have been exacerbated by the European system of no borders."
This week the bodies of 71 refugees, including a baby girl, were found in Austria inside an abandoned freezer truck and more than 100 dead migrants washed ashore in Libya after an overcrowded boat sank on its way to Europe.
Some European governments are considering amending the Schengen code, but the European Commission has insisted it sees no need to change the rules, either to improve security or control migration.