Tens of thousands of people have taken part in a national demonstration against water charges, which was held in Dublin city centre.
Organisers have said the turnout was more than 80,000 people.
Anti-Austerity Alliance TD Paul Murphy said the numbers show the Government is on the run over water charges.
Independent TD Finian McGrath said the scale of the protest has sent out the clearest message yet to Government that water charges must be abolished.
Sinn Féin Deputy leader Mary Lou McDonald echoed that call and urged the Government to do just that in the next budget.
She described Irish Water as "one fiasco after the other".
Organisers said the demonstration, which saw large numbers from across the country travelling to Dublin to protest, was among the biggest so far of the water charge campaign.
A Department of the Environment spokesperson said the Government introduced certainty and affordability to water charges last November.
The spokesperson added that the Government respects people right to protest but no further changes will be made to the water charges system.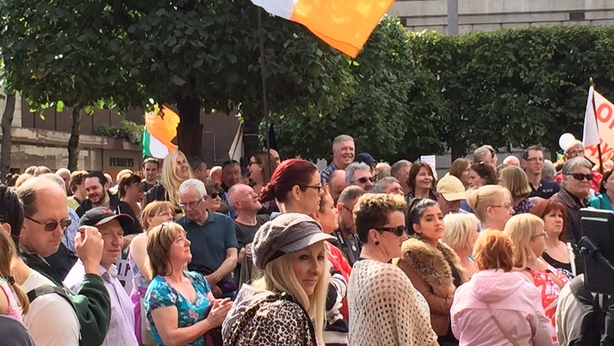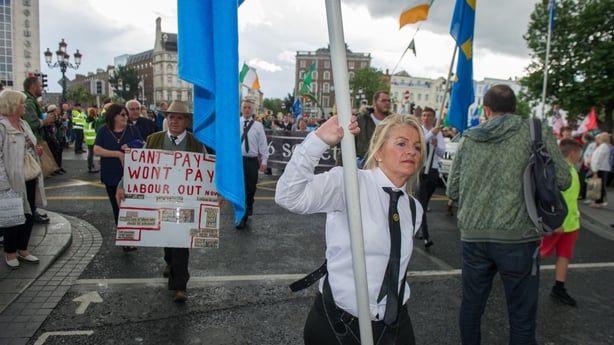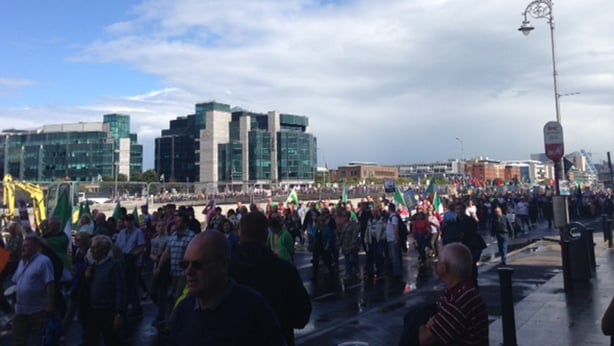 Right2Water said its campaign will continue until its objective - the abolition of domestic water charges - is achieved.
Protesters assembled in two groups from at Heuston Station and Connolly Station before marching towards the Spire on O'Connell Street for the rally.
Jimmy Kelly Unite Trade union now speaking #rtenews #right2water pic.twitter.com/2jZPPcyiYe

— Joe Mag Raollaigh (@joemagraollaigh) August 29, 2015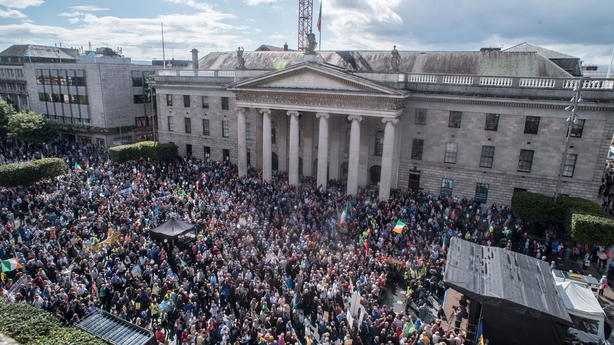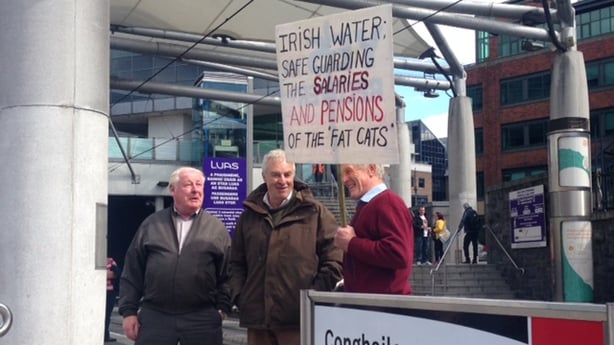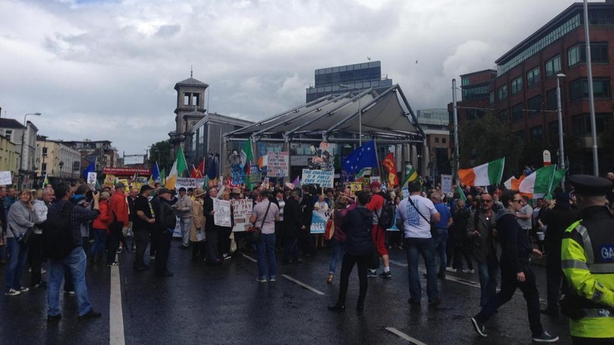 Hundreds already gathered at Connolly Station ahead of #right2water demonstration pic.twitter.com/yiCkyKDSDT

— Sinead Morris (@SineadMorris) August 29, 2015
Right2Water banner unfurled on O'Connell street, organisers say more than 40,000 here so far - more still arriving pic.twitter.com/Kb21y3LfYB

— Sinead Morris (@SineadMorris) August 29, 2015