Minister for Agriculture Simon Coveney has said there is no link between the fall in dairy prices and the lifting of the dairy quotas.
Speaking on RTÉ's Today with Keelin Shanley, Minister Coveney said the vast majority of farmers are happy with the removal of dairy quotas.
He added that the current crisis is a temporary problem and he will do everything he can to support farmers.
The minister said his Department, co-ops and farming organisations had predicted last October that 2015 would be a difficult year for dairy prices.
He said the drop in process is a temporary thing, adding that it is as a result of a ban in Russia on all dairy products coming from the EU and an over-purchase of stock by China over the last two years.
He said the suggestion that these new lower prices are now the norm for the market is incorrect.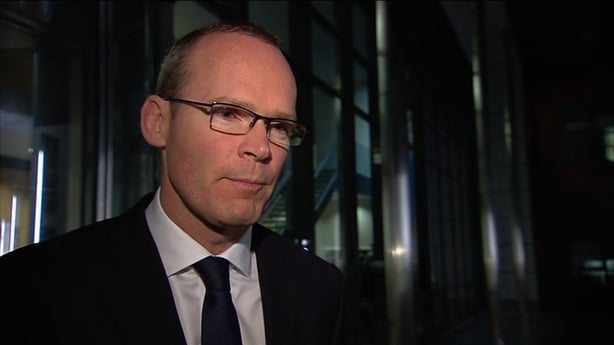 The minister said he is travelling to Brussels next week to meet with European Commissioner for Agriculture and Rural Development Phil Hogan.
He said there is also a special council of ministers meeting in September to specifically focus on dairy prices and how the commission can help farmers get through, what he described, as a temporary difficult period.
"I know this is a very difficult period for them [farmers] and it's a worry for them. We will do everything we can to support them. But people need to get this into perspective," he said.
"This is a temporary crisis and problem in the dairy sector that will be resolved in time as markets improve.
"We have growing populations and growing demand for the kind of dairy product that Ireland produces and we will see unfortunately one in every five or six years, we''ll see the downside of price volatility."