An Indonesian search and rescue plane has spotted debris believed to be from a crashed aircraft with 54 people on board in Papua province, according to a local police chief.
The debris, thought to be from the Trigana Air Service plane, was sighted in the heavily-forested Bintang Mountains regency, police chief Yunus Wally told the Antara newsagency.
A search and rescue team was making preparations to approach the area.
The Trigana Air Service ATR 42-300 plane crashed yesterday, the latest in a string of aviation disasters in southeast Asia.
Trigana Air Service has been on the European Union's list of banned carriers since 2007 due to safety or regulatory concerns.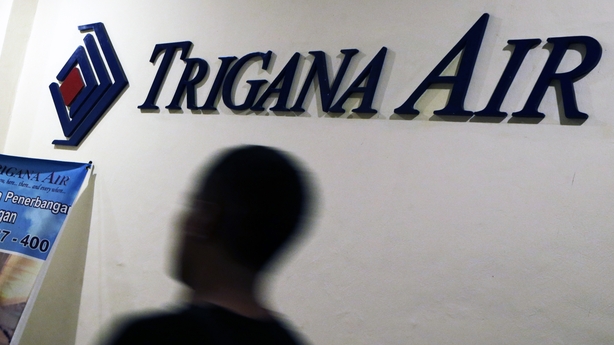 It has had 14 serious incidents since it began operations in 1991, according to the online database Aviation Safety Network.
Excluding the latest crash, it has written off ten aircraft.
Indonesia has a patchy aviation safety record and has seen two major plane crashes in the past year, including an Air Asia flight that went down in the Java Sea, killing all 162 on board.
Indonesia's president promised a review of the ageing air force fleet in July after a military transport plane crashed, killing more than 100 people.
There were 44 adult passengers, five children and infants and five crew members on the Trigana short-haul flight from Sentani Airport in Jayapura, capital of Papua, south to Oksibil.
All those on the plane were Indonesian nationals, a National Search and Rescue Agency (BASARNAS) official said.
The plane was also transporting about 6.5 billion rupiah (€422,000) in cash to distribute to poor families in the eastern province, a post office official confirmed.
Air transport is commonly used in Papua, Indonesia's easternmost province, where land travel is often impossible.
The crashed ATR 42-300 made its first flight 27 years ago,according to the Aviation Safety Network.
Trigana has a fleet of 14 aircraft, with an average age of 26.6 years, according to the airfleets.com database.