British supermarkets Morrisons and Aldi have responded to pressure from financially strapped dairy farmers by raising the price they pay milk suppliers.
Dairy farmers in the UK have warned they face financial ruin, with falls in the price of milk forcing many out of work and spurring others to blockade distribution centres and walk cows through supermarkets.
The dairy industry has seen a 25% year-on-year drop in the amount farmers are paid for milk, caused by a decline in demand from China and Russia and exacerbated by a grocery pricewar in Britain.
The National Farmers Union has said retailers Tesco, Marks & Spencer, Waitrose, Sainsbury's and the Co-operative paid farmers a price based on the cost of production, but others - including Morrisons, Asda, Aldi and Lidl - did not.
Following talks with farmers unions, Morrisons said it had increased its offer to processors of the liquid milk element of its processed fresh milk to a minimum price of 26 pence a litre (37c/l) from later this month and through the winter.
Discounter Aldi said from next Monday, 17 August, it would pay its three processors a minimum of 28p/l (39c/l) for all liquid milk sold in its UK stores.
On Thursday Asda, the British arm of US retailer Wal-Mart, committed to pay processor Arla 28p/l for 100% of its liquid milk volume for the foreseeable future.
Morrisons announced earlier in the week that it would create a new brand of milk, "Morrisons Milk for Farmers", where 10p/l goes back to Arla farmers, giving customers the opportunity to support farmers.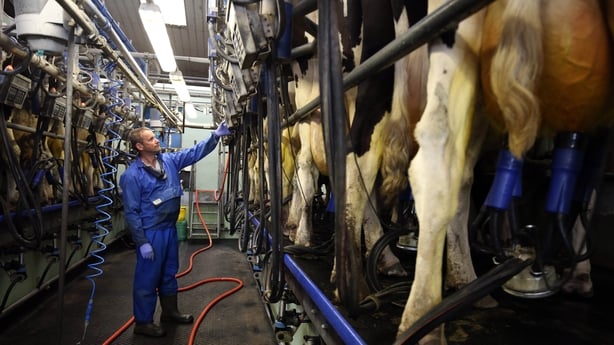 The Irish Farmers' Association has also expressed growing concern at the fall in milk prices since the removal of production quotas.
IFA Dairy Committee Chairman Sean O'Leary said this week that it is "crucial that co-op boards and management make every effort to stop the milk price slide".
At present, Irish dairy farmers are paid an average of 28c/l, a fall of 6c since the start of the year.