A collection of 40 photographs taken in the aftermath of the 1916 Easter Rising has been released online as part of the Digital Repository of Ireland.
The photographs, taken by antiquarian Thomas Johnson Westropp on 17 and 18 May 1916, document the destruction of key buildings, monuments and streets in Dublin.
Several sites were photographed from different angles and street levels, including aerial views from the top of Nelson's Pillar and a photo of O'Connell Street, then named Sackville Street, taken from the south Liffey quays.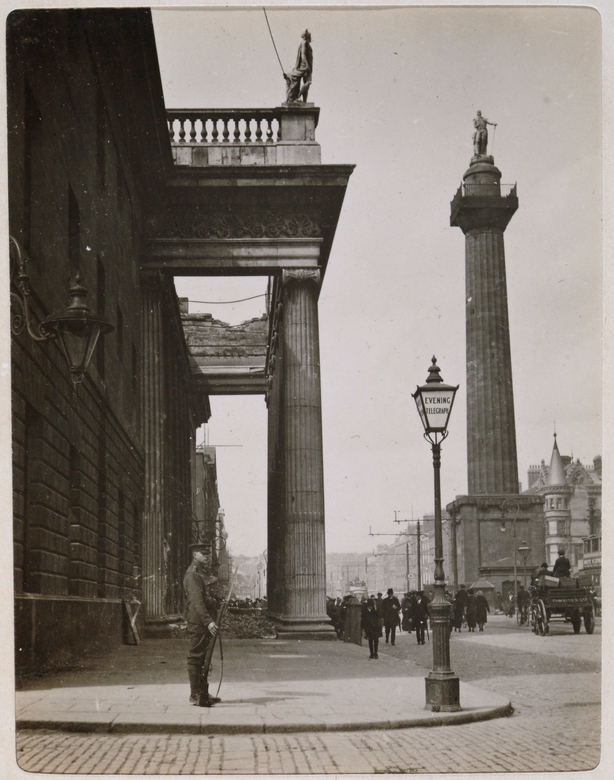 Mr Westropp donated the images to the Royal Irish Academy in June 1916, just weeks after the events of the Rising unfolded.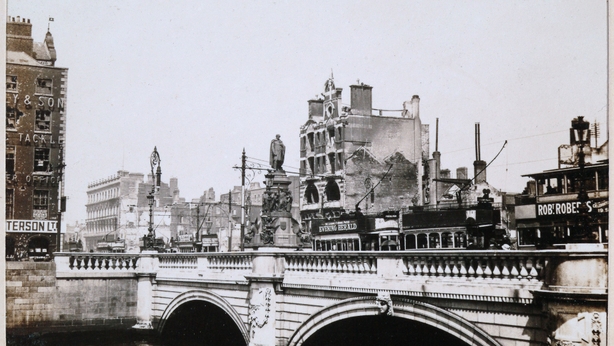 RIA Librarian Siobhán Fitzpatrick said: "He obviously went to great lengths to take many of the photographs which are preserved in the collection. The fact that he had the images developed, printed and mounted in an album within a week conveys a certain sense of urgency.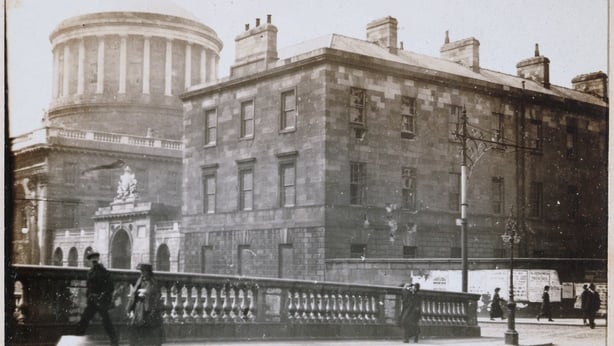 "The fact that he deposited the album with the academy for safe keeping shows his strong archival sense and the importance he placed on preserving the record," she added.
VIDEO: the collection of photographs offering a bird's eye view of the aftermath of the 1916 Rising pic.twitter.com/F5avGlVOSC

— RTÉ News (@rtenews) August 11, 2015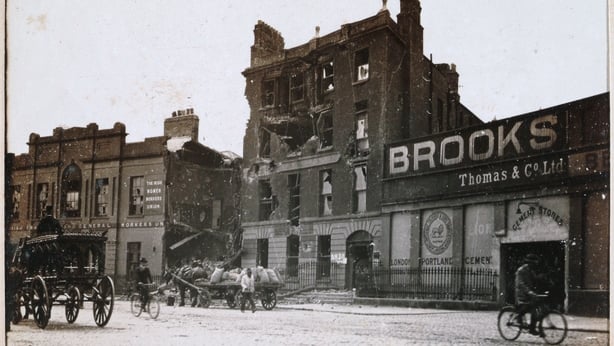 The Digital Repository of Ireland is a national digital repository for Ireland's humanities, social sciences, and cultural heritage data.
The RIA's 'Photographs of Dublin City Centre after the 1916 Rebellion' collection can be viewed online at https://repository.dri.ie/catalog/5999z294g