Germany's government has sacked the top public prosecutor, after he accused the justice ministry of interfering in a widely criticised treason investigation against a news website.
In a rare clash between the state and judiciary, Justice Minister Heiko Maas said he no longer trusted Federal Prosecutor Harald Range.
"Therefore I decided in agreement with the chancellery that I will ask the president to retire him," Mr Maas told a news conference in Berlin. He said he would name Munich's chief public prosecutor, Peter Frank, as Mr Range's successor.
Mr Range last week suspended an investigation intonetzpolitik.org while he awaited an independent expert opinion on whether articles the website had published about plans to step up state surveillance of online communications amounted to revealing state secrets.
The case centres on the Netzpolitik.org blog, which earlier this year published documents on plans by Germany's domestic security agency to step up Internet surveillance.
Earlier, Mr Range told reporters that the justice ministry had told him to call off that assessment after a preliminary independent legal evaluation had found that a document published on 15 April did constitute a state secret.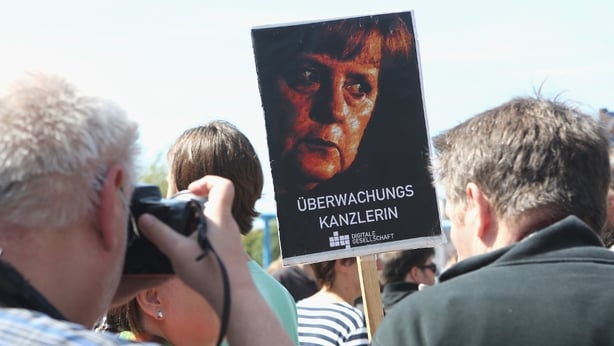 The news of the investigation set off a storm of protest and vows of solidarity from journalists, bloggers and politicians, who charged the treason case was an attempt to silence investigative reporters.

Mr Range did not go into details on why the government wanted the investigation stopped. But Mr Maas last week said it was important to defend the independence of the press, adding he doubted whether the publication of the documents would endanger Germany.
A spokeswoman for Angela Merkel said that Mr Maas had the chancellor's full support. The interior ministry also said it had doubts about the accusation of treason.