A charity that released thousands of balloons in Co Galway has received calls from across the Irish Sea saying that its balloons has reached them.
The charity has a prize for whoever calls from the furthest distance having found a ballon by 6pm today.
One of thousands of balloons released as part of a charity fundraiser in Co Galway at the weekend is reported to have travelled 250 miles across the Irish Sea to the English west coast.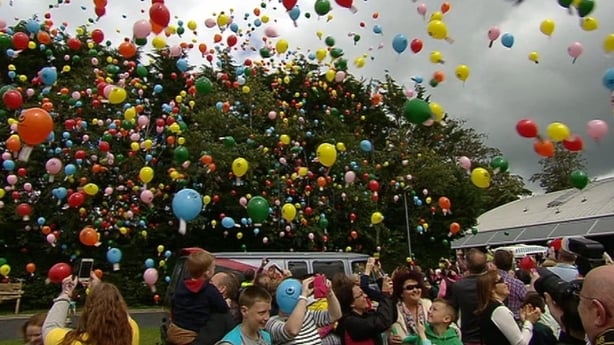 5,000 balloons with unique tags and a telephone number were let go in Tuam on Saturday afternoon, as part of an event to raise funds for Shane Grogan, 24, who suffered a severe brain injury in an assault three years ago.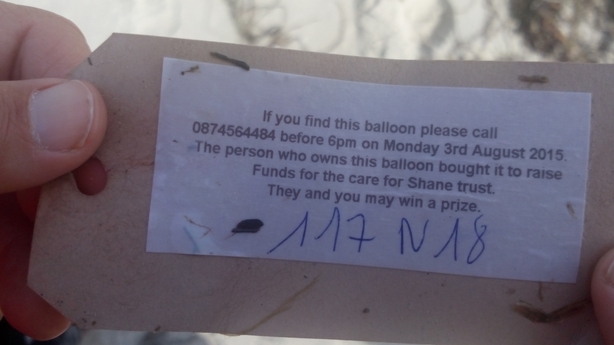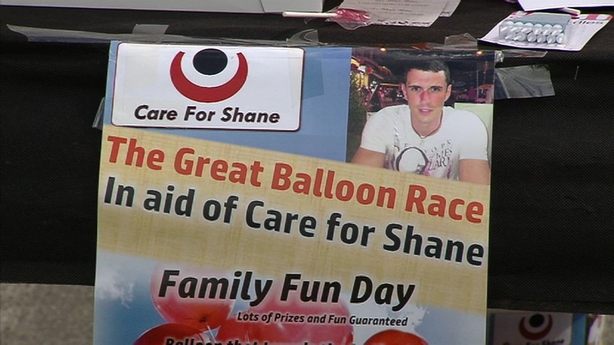 Reports have been received by organisers of balloons being found in many parts of Ireland and all recipients are asked to log their balloon.