In the US, mourners are gathering near a Georgia church for the funeral of Bobbi Kristina Brown, the only child of late singer Whitney Houston.
The funeral at St James United Methodist Church in Alpharetta, a northern suburb of Atlanta of about 60,000 residents, is private and will be closed to the public but that is not expected to deter media and members of the public who have been mourning her death.
Ms Brown, 22, died on Sunday at an area hospice, six months after suffering irreversible brain damage in a still unexplained incident at her Roswell, Georgia, home.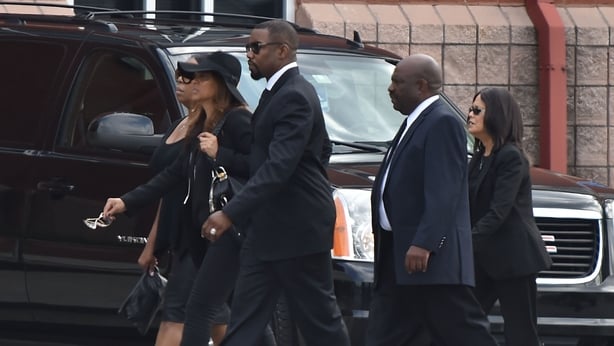 She was found face down and unresponsive in a bathtub by her partner and a friend in January in an eerie echo of the Beverly Hills hotel bathtub drowning of her famous mother in 2012.
Ms Brown, the daughter of Ms Houston and R&B singer Bobby Brown, is expected to be buried tomorrow next to her mother at a cemetery in New Jersey.
An initial autopsy this week found no obvious underlying cause for her death but the investigation is ongoing. The case is under review by the Fulton County District Attorney's Office but no-one has been criminally charged over her death.
A $10m (€9.08m) civil lawsuit filed in June accused Ms Brown's boyfriend, Nick Gordon, of causing her "life-threatening injuries" and of stealing from her bank account while she was in a coma. She had inherited her mother's fortune.