The Road Safety Authority has said tiredness is a contributory factor in as many as one in five driver deaths on Irish roads every year.
The authority and gardaí have launched their road safety campaign for the August bank holiday weekend, with the focus this year on the consequences of driver fatigue.
The RSA said road collisions caused by tiredness are three times more likely to be fatal or result in a serious injury, as drivers who fall asleep at the wheel do not have time to reduce speed or take evasive action.
Among the tips outlined for drivers today was to advise drivers who feel tired to stop in a safe place, sip a caffeine drink and sleep for 15 to 20 minutes.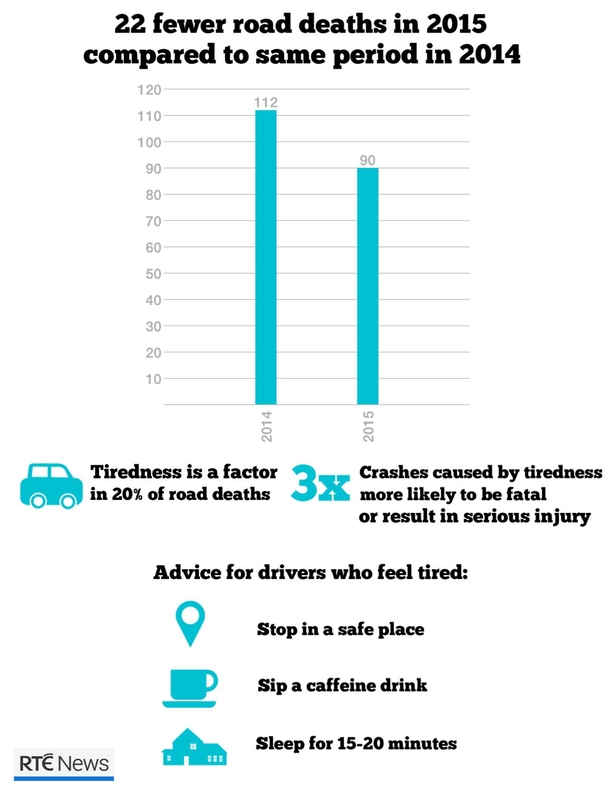 Gardaí and the RSA have urged all road users to think about their behaviour as people take to the roads this bank holiday weekend.
Ninety-one people have died on the roads so far this year - including ten young drivers aged between 21 and 25.
The total number of deaths is down on the same period last year, but gardaí stated no one should be complacent about road safety.