The LÉ Niamh was involved in an operation in which rescuers found 14 dead migrants on a boat off the coast of Libya yesterday.
More than 500 people were on board the wooden barge, which is believed to have left Tripoli in the early hours of yesterday morning.
The bodies were found below the deck of the barge after everyone else had been transferred off and were brought on board the LÉ Niamh.
While the cause of death is not yet known, it is thought they may have died of asphyxiation.
The naval service believes the barge departed the Libyan coast around 2am and the LÉ Niamh, which already had 243 migrants on board from an earlier operation, commenced the rescue at 4.30pm.
The crew also brought 210 migrants - 137 men, 38 women and 35 children - on board, while the rest were taken on board the Médecins Sans Frontières vessel MV Dignity.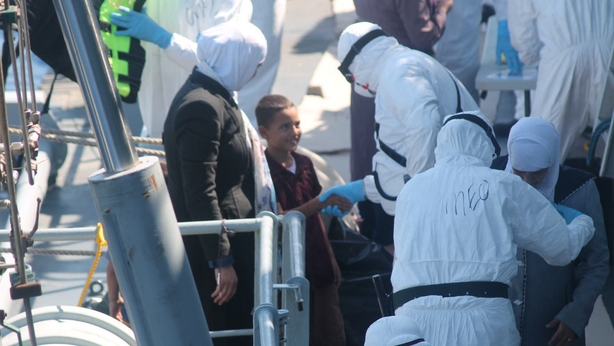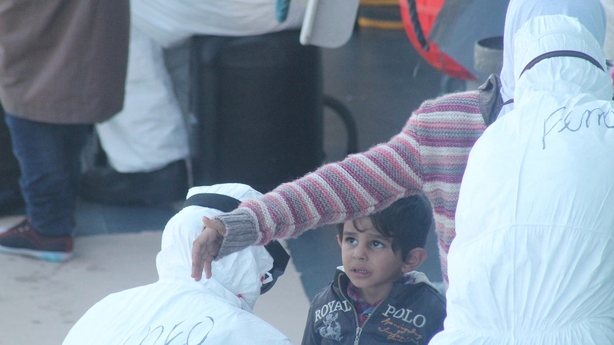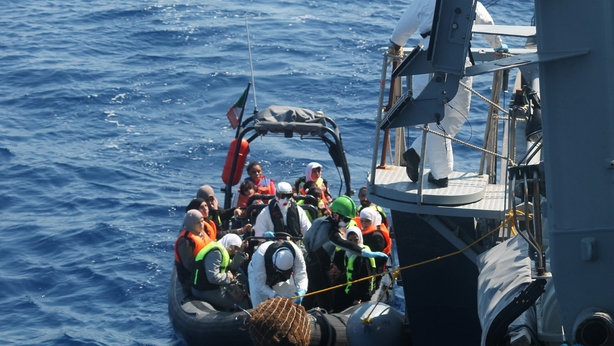 The Irish naval vessel is now transporting 453 rescued migrants – 320 men, 71 women and 62 children – to the port of Messina in Sicily, where they are expected to tie-up tomorrow morning at 7am. 
This evening, a Naval Service spokesman said that a team is to be flown out to meet the crew on the LÉ Niamh to offer counselling to anyone who needs it. 
Cpt David Barry told RTÉ News there are 6 people already on board the vessel who can deal with managing stress.
Around 150,000 migrants have reached Europe by sea this year, most landing in Italy and Greece, and more than 1,900 have drowned during the crossing, according to the International Organisation for Migration.