Support for Independents and smaller parties has increased according to the latest Sunday Business Post/RED C opinion poll.
Both Fine Gael and Fianna Fáil have seen their support drop in this poll that surveyed more 1,000 voters between Monday and Wednesday.
When the 12% who are undecided are excluded Independents and smaller parties is the most popular grouping, with 31% support.
This is the highest level of support at any stage in this series of polls, and it follows a five-point jump in support last month.
Within the grouping, the Greens and the Social Democrats are each on 2%, while both Renua and People Before Profit are at 1%.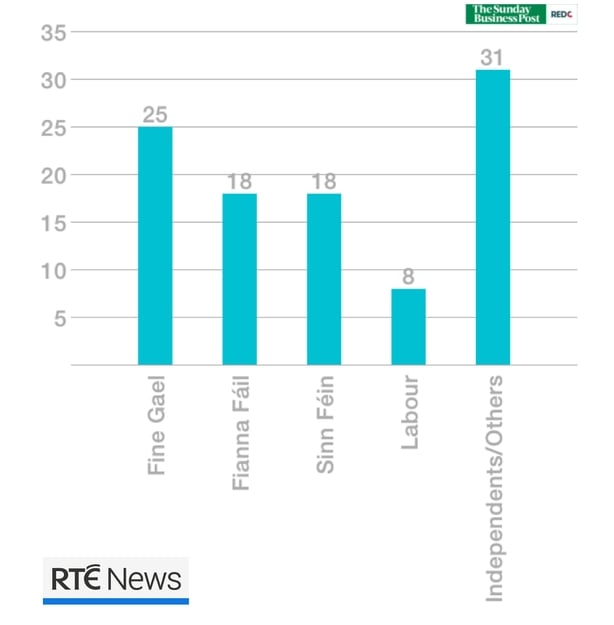 The biggest political party, Fine Gael, is down three points to 25%.
Labour is up one point to 8%, but this poll indicates the Government is some 23 points off the support it won at the last general election.
This poll puts Fianna Fáil on 18%, down two points, and just ahead of where it finished in the 2011 election.
Sinn Féin is unchanged on 18%, that is eight points up on the party's last general election result.