Conradh na Gaeilge has said they are disappointed by what they say is Taoiseach Enda Kenny's "lack of understanding" about the state of the Irish language.
Conradh is referring to what Mr Kenny said about the language and the appointment of Joe McHugh as Minister of State with responsibility for the Gaeltacht, in an interview for a RTÉ Documentary on One programme, Fine Gaegeoir.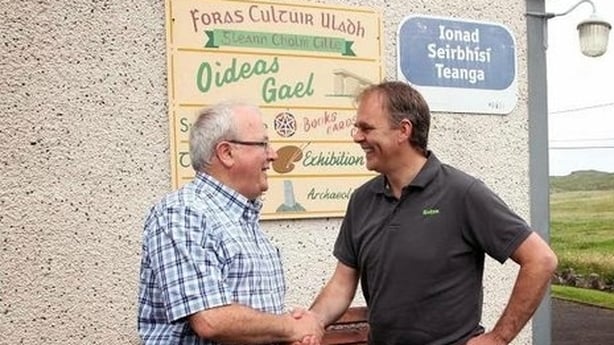 The organisation is calling on the Government to recognise the language and economic crisis in the Gaeltacht.
In an interview Mr Kenny admits that he appointed Mr McHugh as Minister of State with responsibility for Gaeltacht affairs, as "he had been around for a while."
He said that Donegal would have been left without anybody in Government if he had not did replaced Dinny McGinley with another representative.
There was widespread criticism of the appointment this time last year, when it became apparent that Minister McHugh could speak very little Irish, yet was given responsibility for the Gaeltacht after a reshuffle.
The programme follows Mr McHugh over the past year, as he tries to learn Irish.