ABP Food Group is to invest €50m in redevelopment of its site in Cahir, Co Tipperary.
The redevelopment includes an extension and upgrade of the company's current food-processing facilities.
It also includes the introduction of a new production plant at its neighbouring by-products site.
It is thought the Larry Goodman-owned beef processor's redevelopment will be worth over €1bn to the economy over the next five years.
Beef processed in Cahir is exported all over Europe.
The products from the new gel bone production plant - the first of its kind in Ireland - will be used in the pharmaceutical and beauty industries.
The Cahir facility is one of the biggest employers in the region.
The project, supported by the Department of Jobs through Enterprise Ireland, has created 152 new jobs, bringing the total ABP workforce into the region of 615.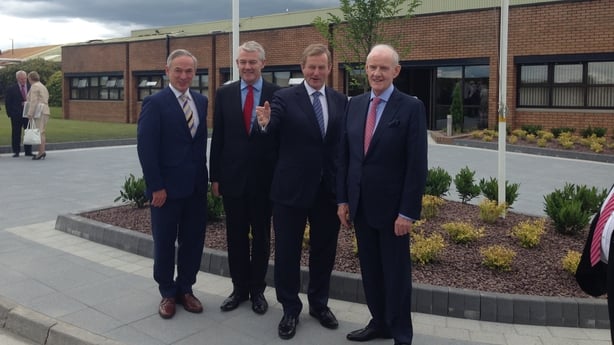 Taoiseach Enda Kenny and Minister for Jobs Richard Bruton launched the redevelopment plan today.
Speaking at the event the Taoiseach said 500,000 people are to be taken out of universal social charge liability in the upcoming Budget.