Support for Independents and smaller parties' has significantly increased, according to the latest opinion poll.
Tomorrow's Sunday Times/Behaviour & Attitudes poll records its highest ever rating for this grouping.
A total of 940 voters were interviewed for the poll over a two-week period earlier this month.
Based on a comparable poll last month, there was no change for Fine Gael at 24%.
Opposition party Fianna Fáil is down three points to 18%.
Sinn Féin is down two points at 17%.
Coalition party Labour stands at 8%, down one.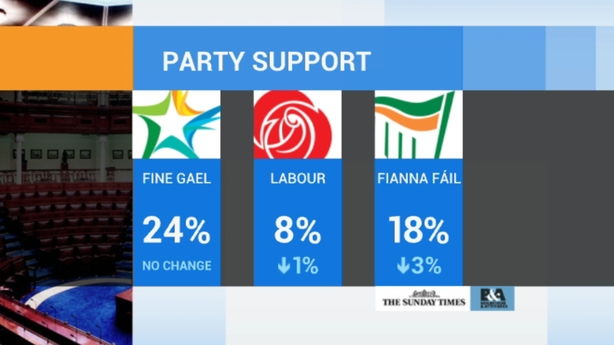 Independents and Others are up four points to 32%.
These findings are excluding those who answered they were undecided or did not know which party to support.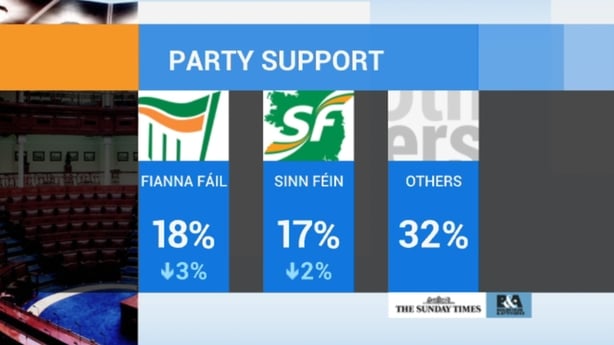 The poll shows the highest support level garnered by Independents since Independent market research company Behaviour&Attitudes began polling for The Sunday Times in February 2011.
The previous highest rating was 29%, in December 2014.
The Independents and smaller parties grouping now includes the new parties, Renua and the Social Democrats, launched in the past week, along with the recently launched Independents Alliance.